Description
AudioControl The EPICENTER Bass Processor
Digital Bass Restoration Processor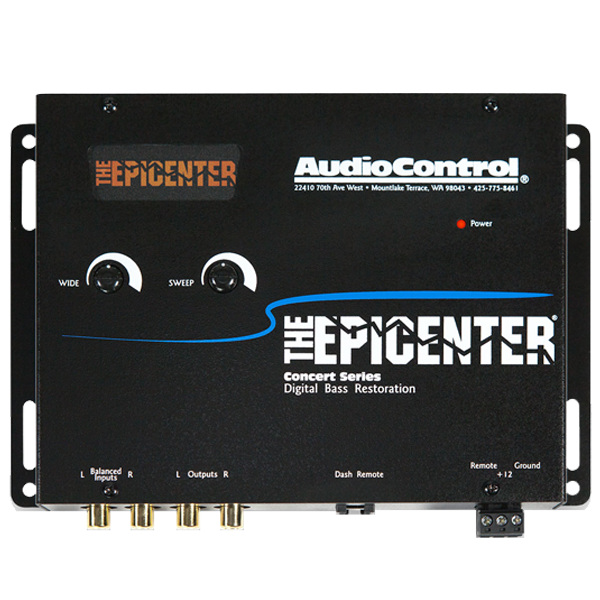 Your MP3 player thinks your car stereo is a pair of headphones, so it removes the bass! The Epicenter restores the earth-shaking power and heart-pounding bass your subwoofers crave.
Give your subwoofers the juice to go lower and hit harder.  The Epicenter uses a bass circuit to drive your subwoofers lower, grabbing the attention of every eye on the boulevard.
The Epicenter – FEATURES
Patented Bass Maximizer™
Dash mount control
Bass restoration lighted display
Parametric bass control
PFM Subsonic Filter
Balanced inputs
Bass Output Control
The unique bass restoration circuit of The Epicenter®, originally patented by AudioControl, looks at the upper harmonics and uses them to digitally recreate low frequency fundamentals (original frequency) that have been lost through compression (MP3s), rolled-off, or simply removed (during mastering).
The Epicenter® digital restoration occurs from 27 Hz to 63 Hz and may be parametrically shaped using the Wide and Sweep knobs on The EPICENTER Bass Processor and The Epicenter InDash.
The chart below shows how The Epicenter®, by analyzing the upper harmonic frequencies, restores the bass, which was previously non-existent in some music you listen to.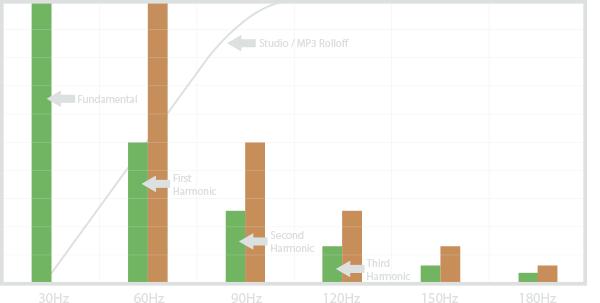 The Epicenter – Specifications
INPUTS

Preamp Inputs: 1 (2 channels)
Maximum Input Level: 15Vrms
Input Impedance: 10k?

OUTPUTS

Preamp Outputs: 1 (2 channels)
Maximum Output Level: 13.5Vrms
Output Impedance: 150?

PERFORMANCE

Total Harmonic Distortion: 0.003%
Frequency Response: 10Hz-100kHz
Signal to Noise: 110dB

CONTROL
GENERAL

Power Supply: High Headroom PWM Switching
Current Draw: 150mA
Recommended Fuse Rating: 1A

WEIGHTS AND DIMENSIONS

Dimensions: 8?W x 5.5?D x 1.2?H
Weight: 1.8 lbs (0.8 kg)
In the box:
The Epicenter Bass Processor,
Power Connector
Manual
Warranty
Signature Car Sound, your local Authorised AudioControl Stockists and Installation Centers on the Sunshine Coast