Description
GME AE409L
UHF Fold down Antenna, StainlessSteel 6 and 9 dBi gain masts.
Rugged, high performance Antennas to suit Australia's harsh conditions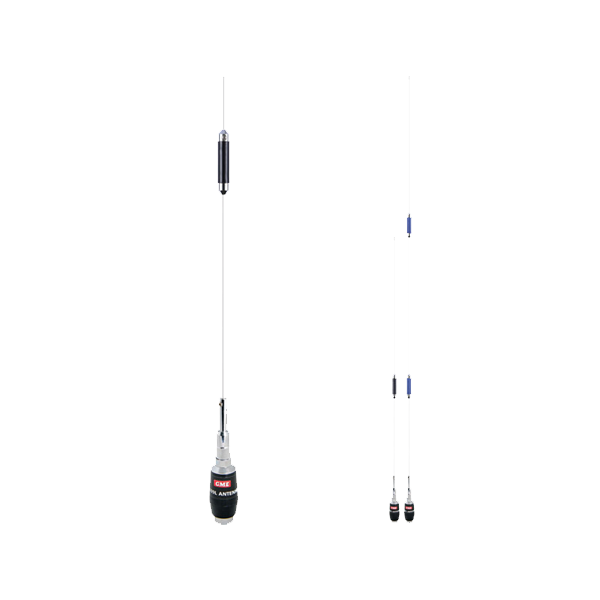 The older style stainless steel antennas are still a great option, particularly when you want a couple of range options – in the one Antenna.
The GME AE409L is one versatile antenna assembly.
It consists of two sections, the first delivers 6.6dBi gain and if you want to get higher gain for highway driving on long flat roads then you can attach the second section to deliver 9.1dBi gain.
The antenna also folds down for even greater flexibility.
GME AE409L – Features
Folding down style
Stainless steel whip
Ground Independent
6/9 dBi Gain
Length 830/1230 mm
In the Box:
Antenna assembly
4 m low loss coaxial cable
Signature Car Sound, your local Authorised Dealer, Stockist and Installation Centres on the Sunshine Coast QLD.