Description
GME TX3350
Compact UHF CB Radio with SoundPath™
Super Compact UHF CB Radio with LCD SoundPath™ Speaker mic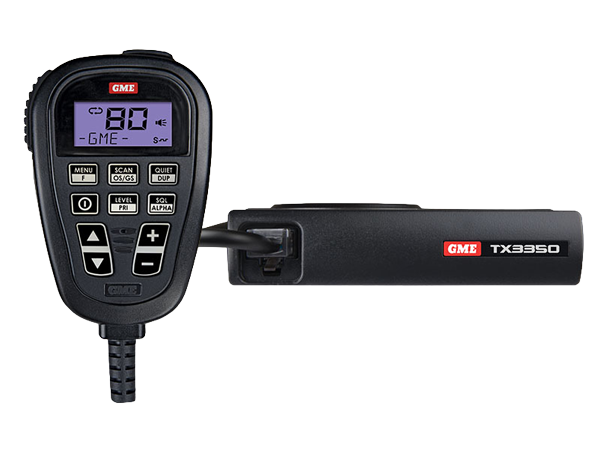 The GME TX3350 is an 80 channel, feature packed super compact UHF CB radio with the new SoundPath™ full function LCD Speaker Microphone.
The challenge for GME was to create a unique solution that allowed a full function LCD Microphone that could house a built in speaker with clear audio all within a compact and ergonomic design.  SoundPath™ diverts the audio through a unique convex path around the microphone bollard, whilst maintaining the compact size.
The GME TX3350 combines the unique combination of space saving benefits of a super compact size radio and full function speaker microphone all in the palm of your hand. The radio can now be discretely installed in almost any location within a vehicle and without the need for extension speakers.
GME's New SoundPath™ speaker control microphone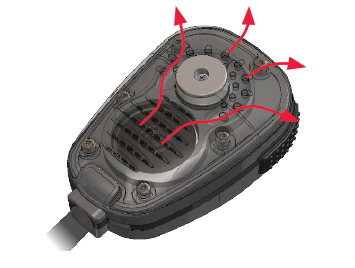 GME's new SoundPath™  speaker control microphone brings you clear sound right where you need it… Close to you. With a compact ergonomic design and total control in the palm of your hand, your UHF CB radio can now be mounted almost anywhere in your vehicle. Designed, engineered and manufactured in Australia, SoundPath™ is featured with the super compact GME TX3350.
Select your LCD background colour from the complete spectrum to match your dash, and mount your mic in a convenient location.
Other features include Digital Signal Processing, Advanced Signal Management, Dynamic Volume Control, CTCSS, DCS and SelCall for ease of use and trouble free reliable communication.
Product Details
Powered by Pure Sound DSP engine
Full spectrum backlit LCD microphone with Soundpath speaker
User selectable open and group scan
User adjustable squelch
User selectable duplex channels
User selectable priority channel
104 in-built DCS codes
50 in-built CTCSS codes
5 digit selcall with quiet mode
Five year warranty
Australian design and manufacture
In the Box:
Radio unit
Mounting cradle
634B LCD Speaker microphone
Microphone clip
DC lead
Screw pack
Instruction manual
Signature Car Sound, your local Authorised GME Dealers, Stockists and Installation Centres on the Sunshine Coast