Description
Phoenix Gold ELITE.5
Reference 5 Channel Amplifier, 4x 100w + 1x 1,100w RMS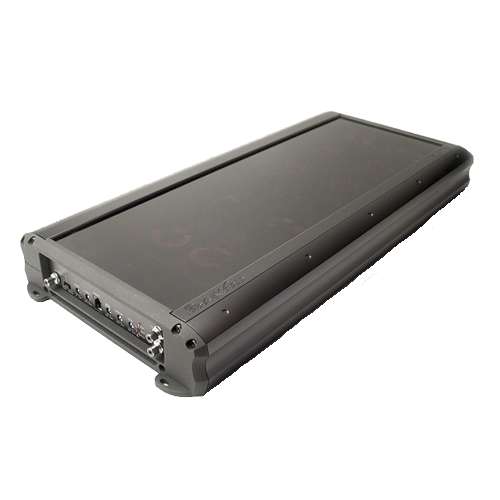 REFERENCE SERIES
The Phoenix Gold ELITE.5 amplifier features only the finest in audio components such as Burr Brown op-amps, Monolithic signal capacitors, and dual-package Sanken output transistors. This result is unparalleled sonic performance in a mobile audio amplifier.
The sheer breadth of the Elite amplifiers' dynamic range conveys a musical realism that transcends standard amplifier designs. With seemingly unlimited frequency response and smashing dynamic range the end result is the finest sounding amplifier Phoenix Gold has ever built, period.
By the way, they are also built like a brick house and drive low impedance loads without breaking a sweat.
Phoenix Gold ELITE.5 – Overview
Reference 5 Channel Amplifier
4x 100w RMS @ 4? + 1x 1,100w RMS @ 1?

Phoenix Gold ELITE.5 – Features
Class A/B Topology
Burr Brown Operational Amplifiers
Monolithic Signal Capacitors
Massive Dual Package Sanken Output Devices
Overbuilt Dual Unregulated Power Supplies
Handwound Power Supply Transformers
Triple Darlington Output Stage
Isolated Pre-Amp Section
Crossovers have 41 Detents for Exact Frequency Selection
Aluminum Shaft Potentiometers
Panel Mounted RCAs
Clip Indicators
Extruded Aluminum Heatsink with Evenflow Technology
User Adjustable Temperature Controlled Fan Cooling System
Integrated Cooling via Endcap Vents
Each Amp is Shipped in its Own Soft Felt Protective Cover
High Temperature Plexiglass Cover
RMD – Remote Voltage Display Ready
Remote Level Control with Clip Indicator Included
Audio Precision Quality Control Verification
Power Output Birth Certificate
23.3″ L x 10.5″ W x 2.6″ H
* Warranty as per Phoenix Gold Australia's Terms and Conditions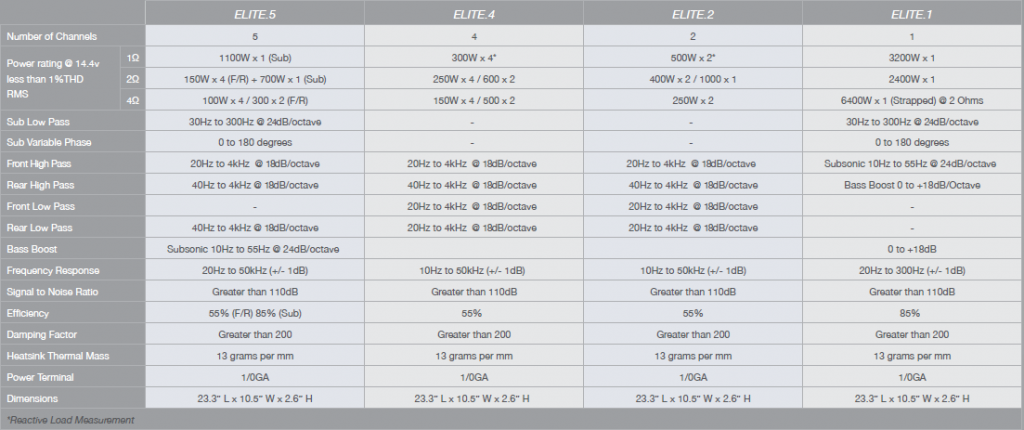 Signature Car Sound, your local Authorised Phoenix Gold Dealers, Stockists and Installation Centres on the Sunshine Coast