Description
Phoenix Gold PSX350.2
2 Channel Amplifier
The Phoenix Gold 30 Year legacy lives on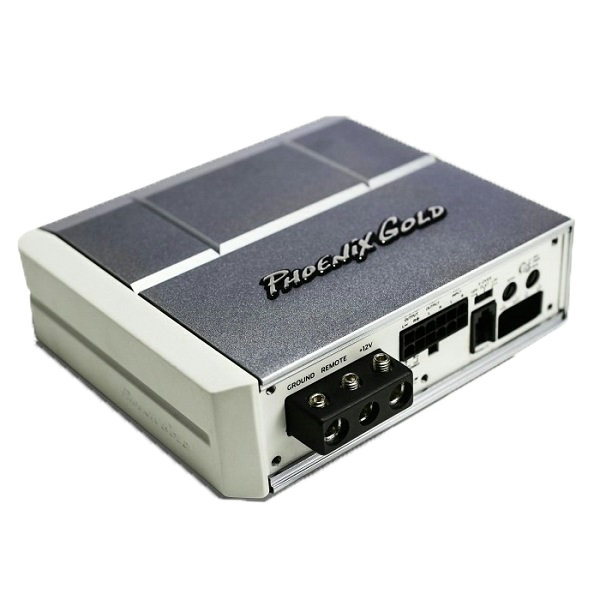 This versatile, 350 watt, weather resistant amplifier delivers massive power with minimal size and heat generation, allowing it to be tucked away in the tightest installations. Powerful and built for durability, with quick and easy Bluetooth connectivity that provides direct audio streaming from a smartphone or other Bluetooth enabled device.
The high-powered Phoenix Gold PSX350.2 amplifier lets you bring your music on all-terrain journeys without sacrificing sound quality.
Imagine you are planning a weekend escape and cannot decide how you will get where you're going.
Will you travel by boat? Maybe you like living on the edge and prefer to travel via your custom power-sport vehicle.
Whether you're taking it on-road, off-road, or off-shore, the Phoenix Gold PSX350.2 will give your adventures their own soundtrack.
Phoenix Gold PSX350.2 – Features
Bluetooth Audio Receiver
2 Channel Amplifier
RCA Audio Input / Output
Phoenix Gold PSX350.2 – Specifications
Power Output:
350w x 1 at 4 ohm bridged
175w x 2 at 2 ohm stereo
100w x 2 at 4 ohm stereo
IPX4 / IPX5 water resistant housing and wiring cover
Auto switching RCA and Bluetooth inputs
Bluetooth 2.1 Audio (A2DP) receiver
Unregulated power supply
Balanced differential RCA inputs
Aux RCA output for connecting additional amplifiers
Diecast end caps
Removable mounting feet
External volume control included
Conformal coated circuit board
Size: 140mm(W) x 130mm(D) x 45mm(H)
Signature Car Sound your local Phoenix Gold Specialists on the Sunshine Coast