Description
Chipatronic CH-RVMON43
4.3″ LCD Clip On Mirror Monitor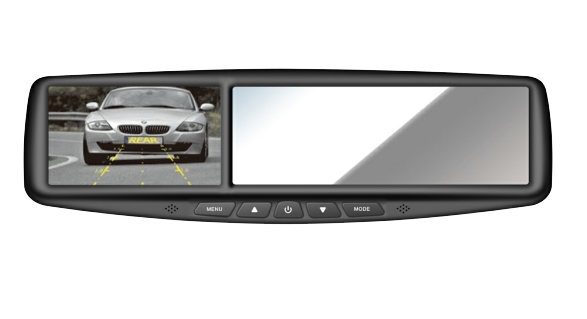 Clip-on Mirror/Monitor goes over the original rearview mirror without removing it.
Separate LCD next to mirror with a trigger to activate the LCD automatically in reverse gear, 2 camera inputs available.
Suits most vehicles and where separate LCD is a better option than mirror/monitor (glare etc.).
Choosing The Right Monitor
The monitor is what you will be looking at so choosing this is very important so there are a few basic questions to ask before you start:
Where do you want to be looking?
How big does the screen need to be?
How many cameras will be connected?
Any special requirements?
Signature Car Sound can help guide you in choosing the right product to suit both your needs and budget
* 12 Month Warranty as per Chipatronic Australia's Terms and Conditions.
The Chipatronic CH-RVMON43 features – 4.3" LCD, RCA input x 2, 12V DC, PAL or NTSC compatible.
Signature Car Sound, your local Chipatronic Dealers and Installation Centres on the Sunshine Coast