"Signature Car Sound is at the leading edge of the integration and application of vehicle technology"
Vehicle Specific Solutions:
This section allows easy access to some of the industry's leading brands that are now offering solutions for some of today's challenging vehicles.
Some of these solutions are simple speaker/amplifier upgrades to the more complex Navigation Solutions.
Check out our huge range of solutions
Vehicle Interface Technology
As vehicles have become more advanced, the role of a specialist installer and retailer of after market in-car technologies is now more important than any time in the history of the motor vehicle. Each new vehicle – seemingly more challenging than the last with the introduction of heavily integrated components and infotainment/entertainment systems and advanced data specific wiring systems such as CANbus.
The team at Signature Car Sound is at the forefront of installation knowledge and capabilities for vehicle interface technology by combining custom integration and fabrication techniques with the worlds leading interface products.
With key suppliers like Alpine, Advanced Ice, Aerpro and Stinger to name a few, the team at Signature Car Sound will find the right solution for your vehicle.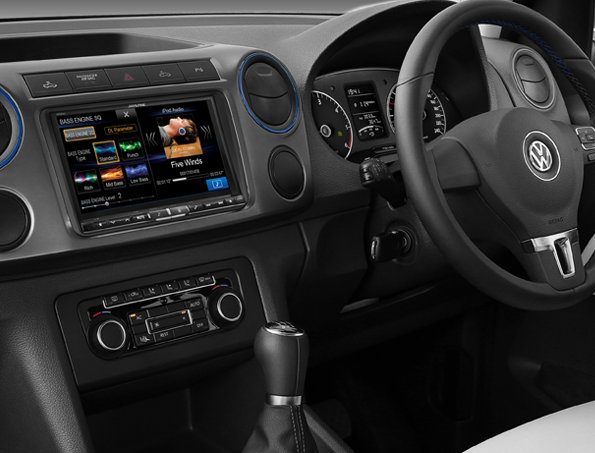 Steering Wheel Control integration to aftermarket Audio Visual Products
Retain your factory steering wheel controls for audio. handsfree and more.
Our team have the knowledge and interfaces to allow you to retain use of your steering wheel controls after upgrading your audio equipment so you can retain the safety and convenience of control at your finger tips.
CANbus Vehicle Interface
Modern vehicle electronics use advanced multitasking CANbus systems, a message-based voltage system that allows single wires to accept differing signals interpreted by advanced processors.
CANbus interfaces are now required for many modern vehicles and interface with anything from GPS Navigation to parking sensors and vehicle speed sense (VSS) for speed alerts and cruise control.
Dash Fitting kits and Installation accessories
With the heavily integrated dash board found in modern vehicles, you would be forgiven for thinking that maintaining the factory entertainment system was your only option.
In most cases we can upgrade or replace components with specific interface or specialist fitting kits for most popular makes and models.