Description
Metra RF ASWC
Steering Wheel Mount Controller
Add Steering Wheel Control Options to Vehicles Without OEM Steering Wheel Controls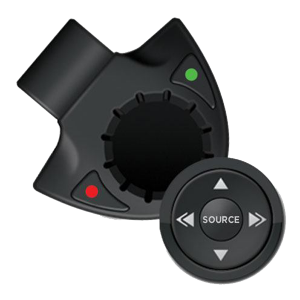 The Metra RF ASWC is designed for adding steering wheel controls to vehicles without OE steering wheel controls installed.
With aftermarket radios with steering wheel control input, the Metra RF ASWC is able to give the driver the ability to control their aftermarket radio without taking their eyes off the road or their hands off the steering wheel.
The Metra RF ASWC will come with pre-programmed with your standard commands, like volume up/down, seek up/down, and source.
In addition, you will be able to remap the buttons to meet every customers needs, making this a truly custom from the AXXESS line.
Metra RF ASWC – Product Features
 Compatible with aftermarket radios with SWC input
 Mount anywhere on the steering wheel
 Buttons can be remapped
 Center keypad rotates for various placement
 Adjustable rubber strap for secure fit
 Pre-programmed with most popular commands
 Compact interface for small dash cavities
 Supports radios with Bluetooth capabilities
 Two wire hook up behind radio
 Painted black matte finish
Signature Car Sound, your local Car Stereo Specialist on the Sunshine Coast