Description
PAC AUDIO PACLP7-2 
2 Channel Line Out Adapter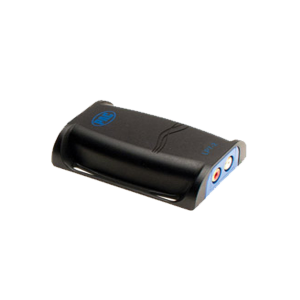 PAC AUDIO PACLP7-2 Features:
Accepts both high level (speaker) and low level (RCA) input
Built in remote turn-on circuit
Adjustable stereo gain controls
Ultra compact housing
High power rating – conservatively rated @ 55 Watts per channel
Full 20hz to 20kHz response
Single Harness Design
Wire-tie or screw mounting provisions
PROFESSIONALLY ENGINEERED
Engineered to optimize audio levels between radio and amplifier to achieve the best audio performance and avoid noise. PAC's L.O.C. PRO, redefines the line output converter. All feature full 20-20k +/-1.5db frequency response. Unique Stereo Gain controls and universal harness.
IN THE PALM OF YOUR HAND
Designed from the ground-up to offer more flexibility and improved performance. The new enhanced line features precision stereo gain pots and a Universal Harness which are exclusive to L.O.C. PRO. AND with improved frequency response, reduction in size, and higher power now with 55w per channel, L.O.C. PRO meets all your install needs!
ULTRA COMPACT SIZE FOR GREATER FLEXIBILITY
When install space is at a premium, L.O.C. PRO has you covered. 33% smaller size means more room for vital components.
Signature Car Sound your Premium PAC AUDIO Stockists and Installation Centres on the Sunshine Coast