Description
Parkmate PTS440BSD
4 Sensor Front & Rear Blind Spot Detection System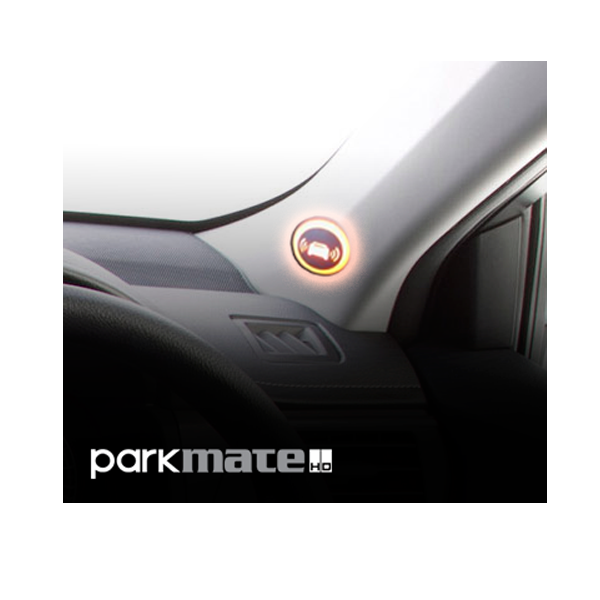 Parkmate's PTS440BSD front and rear blind spot detection system features visual and audible indicators that assist in monitoring both front and rear areas that are not visible through side view mirrors, helping you keep your eyes on the road, your hands on the wheel and ensure passenger and road user safety.
Every vehicle has blind spots, and they can be a significant factor in road accidents. Parkmate's blind spot detection system significantly improves your driving safety by automatically detecting other vehicles that are in your blind spot areas and alerts you, making changing lanes in all weather and lighting conditions much safer for you, your passengers and other road users.
Blind spot detection technology:
When driving forward, 4 x sensors monitor blind spots and interior warning lights show the relevant side of the potential danger, keeping you, your passengers and road users safe.
Sonar Technology:
Sonar sensors detect obstacles in blind spots in a 3m x 3m area and within 120 milliseconds of the obstacle triggering the sensor. When a vehicle enters your blind spot, corresponding warning lights alert you of impending danger and if proceeding to indicate, an audible sound will also alert you.
Keep your eyes forward:
Without blind spot sensors, the only safe way to check a blind spot is to physically check over your shoulder, causing you to take your eyes off the road while driving. Blind spot detection means you can keep your eyes forward longer and safely on the road.
Parkmate PTS440BSD – Features and Specifications
Two front bumper sensors (paintable)
Two rear bumper sensors (paintable)
Two led indicators (for installation inside of vehicle)
Alarm unit (for audible warning of a vehicle in your blind spot)
A complete wiring harness for plug and play Installation (some wiring connections are required)
Maximum detection range: 3 metres (when on 'normal' mode, less when on 'low' mode)
Signature Car Sound, your local Drive Assist Dealers