Description
Alpine DLX-F17S
DDLinear 6.5″ component speakers
The calibre of these component speakers is truly remarkable.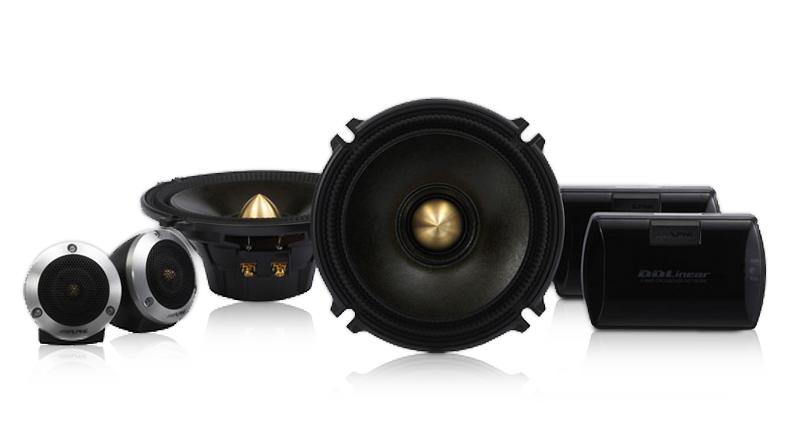 The new high definition Alpine DLX-F17S – 6.5″ component speakers forge new boundaries in speaker innovation and technologies to deliver an entirely new level of sound purity, unparalleled linearity and accuracy.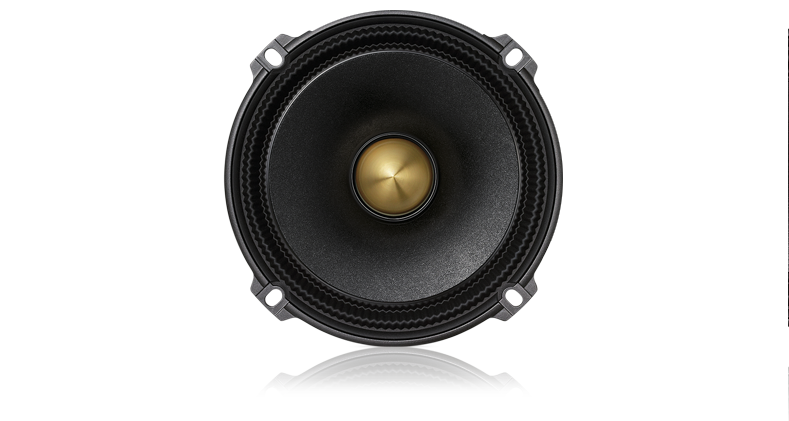 Every detail in the design, construction and finish signifies perfection.   These speakers are capable of delivering high SPL with nominal power input. With virtually no trace of distortion these speakers provide sensational dynamic range and incredible definition of digital sound sources.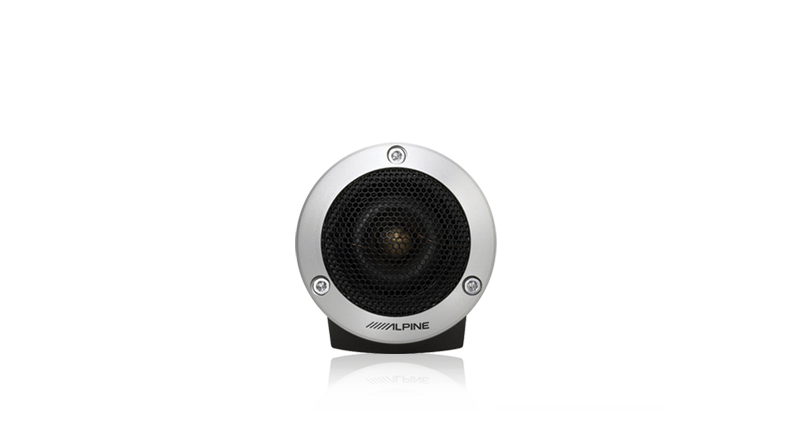 The slim profile of the speaker allows for tight installation without compromising low frequency response. Additionally, the ultra-compact crossovers can be installed almost anywhere. In order to fully exhibit driver dynamic range and transient response each has been constructed of carefully selected components.
In-Car Magazines Conclution after their review

As well as being clearly some of the best drivers heard at this price, the Alpine DLX-F17S simply would not distort. They flat-out refused to compress, break-up or otherwise misbehave at any volume the amplifier could produce. The amp was 2-ohms capable and almost doubles down with impedance increase, putting out about 160 watts at 4 ohms. Listeners' ears would give out first. Even standing outside the car, with everything at "max" failed to produce any detectable distortion. Outstanding sound quality, beautifully made and extremely tough, the Alpine DLX-F17S is a resounding winner!
For Full Review visit: In-Car Magazine's Review
Alpine DLX-F17S – Features
6 1/2" 2 Way Component Speakers
RMS Power 50 Watts
Frequency Response 28Hz – 60 kHz
High Grade External Crossover
Aluminium Phase Guide
Multi Layer Hybrd Cone
Linear Stroke Damper
DDLinear Magnet Circuit
* 1 Year Warranty as perAlpine Electronics Australia Terms and Conditions
Signature Car Sound your local Authorised Alpine Car Stereo and In-Car Navigation Specialist on the Sunshine Coast
 Alpine DLXF17S