Description
Alpine HCE-C252RD
Multi-View Rear View Camera System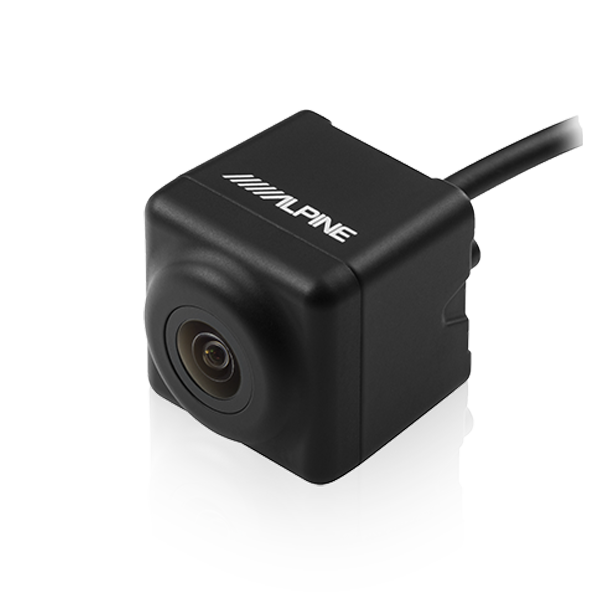 The Alpine HCE-C252RD rear drive assist camera makes parking and reversing manoeuvres simpler and safer than ever. With cutting-edge technology and full-screen touch operation the user experiences a significantly increased sense of spatial awareness and driving ability. Manoeuvres that were previously difficult or thought to be impossible without someone guiding the driver can now be achieved quickly through the guidance of your Alpine Advanced Navigation Station. Plus, this camera combined with the Alpine HCE-C257FD Front View Camera can increase your situational awareness phenomenally while 4WDing!
Featuring astounding picture quality and an enhanced viewing angle, the Alpine HCE-C252RD also provides automatic image adjustment with day and night mode ensuring the picture is bright and clear. Plus the incredibly compact design, the included 10 metre extension cable and mounting plate will suit installation into almost any vehicle application.
Connection and setup is simple with dedicated camera input on compatible Alpine Advanced Navigation Stations. Accessing the cameras image is quicker than ever. Whether it be automatically activated while reversing, muting the audio at the same time so you can hear the parking sensor signals, or via the Favourites menu for on-the-move viewing.
Additionally, Multi-View provides a selection of viewing modes for various situations. Corner view splits the screen so you have a clearer view of both sides of the rear of the vehicle, whilst displaying a small rear view screen in the middle. Ground view is not only convenient for parking, enabling you to avoid various obstacles to the rear of your car. It also gives you the ability to reverse up to a trailer hitch without leaving your vehicle and like the Corner view, also has a small display showing directly behind the vehicle. Panorama view allows you a clear wide view to the rear of your vehicle, and when accompanied with the rear camera guides you'll be able to park closer and safer than ever.
Alpine HCE-C252RD – Overview
4 viewing modes: corner, ground, panorama, and rear view
Automatic imaging function: metering and white balance
Dimensions: 29/32″ x 29/32″ x 63/64″
Compatible solely with Alpine in-dash A/V systems
Mounting kit included
Included Accessories
(x1) Rearview camera
(x1) Power cable
(x1) Camera mounting bracket w/ screw mount
(x1) 10 meter Camera extension cable
(x1) Heat shrink tube
(x4) Self-tapping mounting screws
Source Flexibility
The Alpine HCE-C252RD reverse camera is compatible solely with Alpine in-dash A/V systems. The direct connection ensures the highest picture quality day or night.
Your Parking Assistant
Stay at ease when parking your vehicle with the parking assistant. The Alpine HCE-C252RD has an extended wide view to reduce your blind spot area. This camera system includes automatic imaging function such as metering and white balance adjustment for clear viewing.
 Multi-view Reverse Camera

Alpine HCE-C252RD – Specifications
Power Requirements: 5.4V – 9V DC
Ground Type: Negative ground type
Output Image: Mirror image, CVBS (NTSC Color signal system for 16:9 wide-screen)
Output Drive Capacity: 75 Ohm
Image Sensor: 1/4 Type Color CMOS image sensor, aspect ratio 4:3
Effective Number of Pixels: 1280(horizontal)x 720(vertical) approximately 0.93 Mega pixels
Lens Section: Focal length f=0.9mm, brightness f=1.8
Angle of field: Horizontal: 180º Vertical: 142º
Automatic image adjusting function: Automatic metering and white balance adjustment
Synchro-System: Internal synchronization
S/N: 41dB or more
Resolution(horizontal): 330 lines (center area)
Illumination Range: 1.5 lx to 100,000 lx
Operating Temperature Range: 40ºC to +85ºC)
External Dimensions (WxHXD): Camera section: 29/32″ x 29/32″ x 63/64″ (23mm x 23mm x 25mm)
Signature Car Sound – Home of Alpine on the Sunshine Coast
Authorised Alpine Dealer, Stockist and Installation Centre