Description
Alpine PDR-M65
Digital Mono Block Amplifier
There Is No Substitute for the Sound of a Alpine PDR-M65 Amplifier.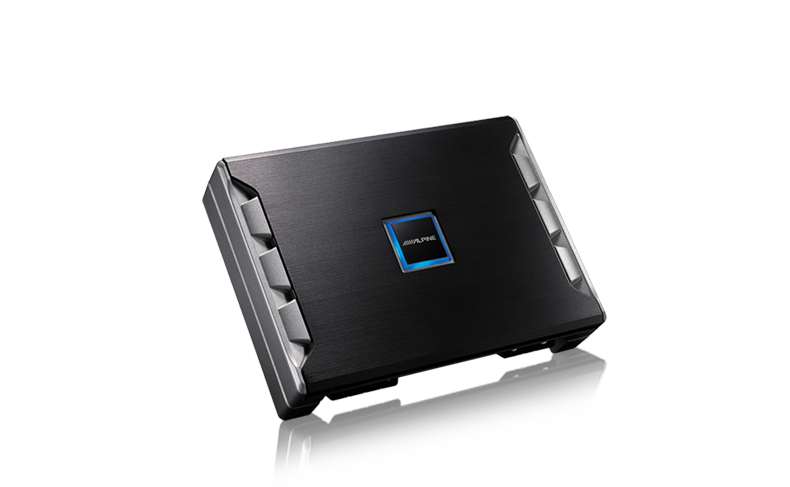 Welcome the new digital PDR-Power series of Class-D amplifiers. The PDR-M65 amplifier incorporates many of Alpine's best in class digital technologies, high performance and signature sound.
The fully digital Alpine PDR-M65 Mono Amplifier with 650w RMS @ 2ohms  provides powerful bass, big dynamic sound, non-shutdown performance, and easy vertical or horizontal installation.
Signature Car Sound – Home of Alpine on the Sunshine Coast QLD
The Alpine PDR-M65 Mono Block Amplifier is unmatched in its class for power density performance (watts per cubic cm) and damping factor. For tremendous power at all levels, with hard-hitting bass, and outstanding S/N ratios and frequency response.
All the terminals are located on one side of the amp allowing easy installation anywhere in the boot or under a seat.
The control panel is on the top for easy access, and the logo can be removed and turned so it always faces in the right direction.
CEA-2006 Power Rating (4Ohm@14.4 V =0.07% THD+N), S/N 113dBA (Ref: 1W into 4Ohm): 450W x 1

Alpine PDR-M65 Overview
Class-D Performance
PDX Technology Inside
Rotatable Illuminated Alpine Badge
Top-Side Control Panel
Voltage ON/OFF Sensing for OEM Upgrade
Built-in Crossover & Bass EQ
Remote Bass (RUX-KNOB) Compatible
Sound Quality
The PDR-Power amplifiers offer the best performance in their class, redefining expectations in the high-power compact amplifier category. Thanks to trickle-down technology, our in-house engineering team has taken many of the patent-pending technologies introduced in the industry-leading PDX series and infused them in the new PDR-Power amplifiers. The PDR-Power amps provide you with the absolute widest bandwidth, best signal-to-noise, lowest distortion and highest damping factor of any amplifier in their class without sacrificing power.
PDX Technology Inside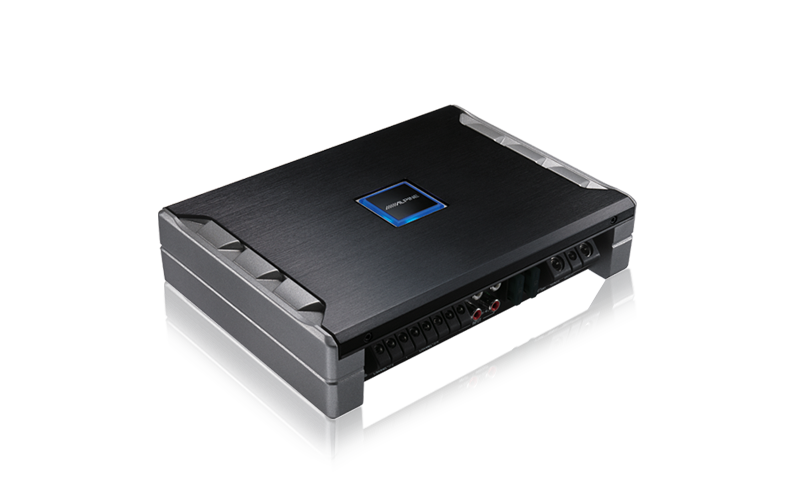 Dual-Feedback Modulation Loop
When playing music, a clean, distortion-free, low-power signal input to an amplifier should exit as an identical high-power output signal to drive your speakers. In reality, most amps don't even come close to this ideal, instead adding significant audible distortion especially in the high frequencies, earning typical Class-D amplifiers a deserved reputation for bad sound. The PDR-Power's Global Modulation with Adaptive Feedback Control loop circuitry intelligently assures the power output is as clean and distortion-free as possible. Their real-time error-correction analyzes the signal not only once, but twice by comparing input signal with the output throughout the entire amplification process. In doing so, PDR-Power amplifiers ensure that their output signal delivers a clean, clear and powerful sound that must be heard to be believed.
Small, Powerful Design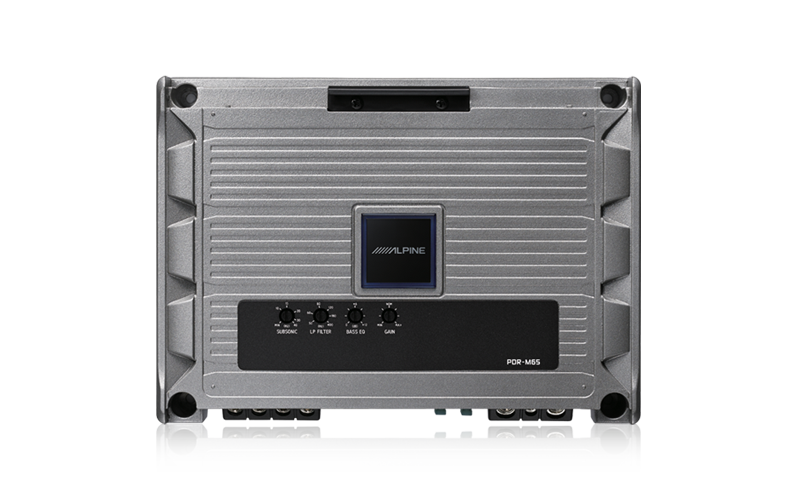 The new PDR-Power series amplifiers have decreased in size compared to the X-Power, yet they pack in much more flexibility, durability with Alpine sound quality.
Standing Alone in the Clarity Class
Ultra-Wide Frequency Bandwidth: This super-wide, industry leading frequency range offers listeners unparallel sound quality and detail that bests even the most high-end audiophile equipment.
Best Signal-to-Noise: In order to ensure that all of the industry-leading sound quality is heard at your ears, we've worked to create a platform that offers an unbelievably low noise floor, taking extra care to ensure a clean signal path, with no extraneous inferences.
Low Distortion: PDR-Power amps offer extremely wide and linear frequency response that results in unparalleled musical detail. Extremely low distortion means pure musical performance without audible artifacts to destroy your sound experience. Additionally, these amps have extremely high stereo separation and smooth phase response, which means more dynamic realistic imaging and staging for your total musical enjoyment. On the Mono side, best-in-class low distortion and tight control will give you clean, accurate bass response.
PDX Technology Inside (Cont.)
Highest Damping Factor: With ultra-low output impedance, the new PDR-Power offers extremely controlled, tight bass for unprecedented sound quality. Damping Factor ratings are >1300 for Mono and >500 for full range models.
Sharper -24dB/octave slope: Ensuring that your sub plays longer, accurate and cool the new PDR-Power has a -24dB octave slope in the built-in low pass filter. A sharper slope to the subwoofer allows only the desired low-end frequencies play through your subwoofer.
Unequaled Reliability
Excessive heat is the enemy of amplifiers and under extreme conditions will result in most amps shutting down completely. PDR-Power amps use a special Multi-Stage Power Management circuit that continuously monitors critical component temperatures throughout the amplifier and decreases power output if anything gets too hot. If you are playing music under heavy loads for long periods, the circuit automatically reduces power output slightly at first, and then further in a second stage if necessary. This two-stage approach provides seamless, interruption free listening experience for non-stop music playback.
Rotatable Illuminated Alpine Badge
PDR-Power amplifiers come with a rotatable illuminated badge that makes a very attractive presentation when mounted vertical or horizontally.
Topside Controls and Adjustments
Topside controls on top of the PDR-Power amplifiers make installation and tuning easier than its predecessors. Just unscrew two fasteners and you'll have access to all the controls needed to tune the amplifier. Their small size and versatile controls allow the PDR-Power amplifiers to easily be added to either an aftermarket or factory system and can be setup to accommodate a variety of system configurations.
Remote Sensing
The PDR-Power amplifiers will automatically turn on when voltage is detected on their speaker-level inputs, which makes them great for easy factory system upgrades.
Proven Power—Certified From Birth
All PDR-Power amplifiers are individually tested and have certified power ratings. Each amp comes with their very own verification certificate documenting its actual power output exceeds the rating by a wide margin.
Remote Control Bass Knob
Adjust subwoofer level without having to access the amplifier itself. Simply add the RUX-KNOB (sold separately) and get full control for remote on-the-fly bass adjustments. You also have the ability to control up to ten PDR-Power mono amps from just one RUX-KNOB controller with simple telephone jack adapters.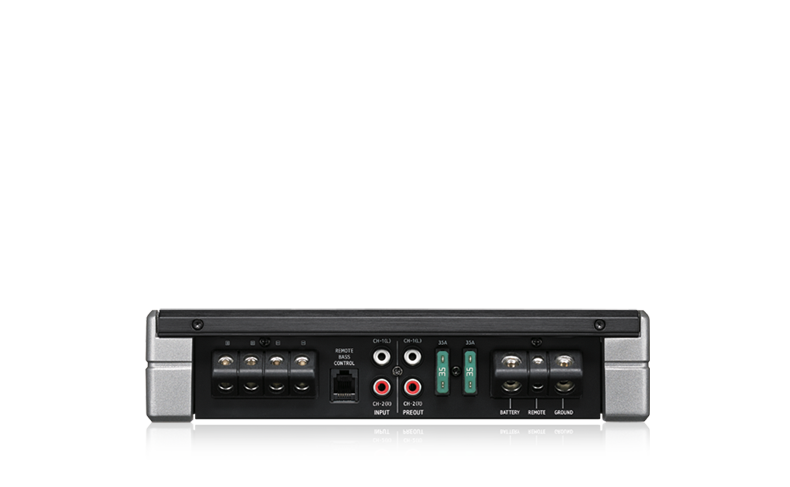 Alpine PDR-M65 – Features
Input gain adjustment: 0.1 – 4V
Bass EQ
Variable Low Pass Filters
Thermal Protection
Remote Bass Knob Ready
Power (@14.4V 1% THD)

14.4V 4ohm: 1 x 450W
14.4V 2ohm: 1 x 650W
* 1 Year Warranty as per Alpine Electronics Australia Terms and Conditions
Signature Car Sound, your local Authorised Premium Alpine Dealers, Stockists and Installation Centres on the Sunshine Coast