Description
Alpine X-S65
X-Series 6-1/2″ Coaxial 2-Way Speaker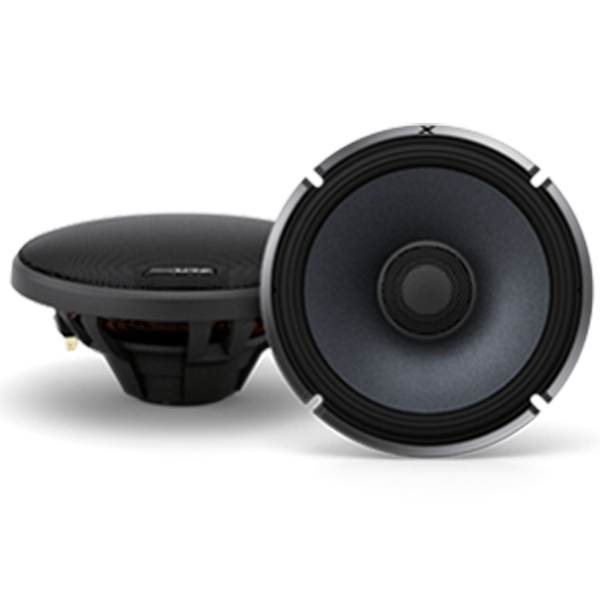 Alpine introduces the all-new X-S65 X-Series 6.5″ Coaxial Speakers, an ultra high grade of speakers that deliver realistic sound reproduction and a spatial sound impression. Providing an advanced level of sound purity, the X-Series employ a revolutionary motor design which uses a powerful neodymium ring magnet enhancing high power handling and dynamic sound.
Even more impressive is the innovative carbon graphite hard dome tweeter design, featuring improved high range response up to an astonishing 40kHz.
The X-Series speakers are precisely crafted for high-resolution audio to create a truly authentic listening experience, with every detail and nuance. This is evident with  the nano-fibre woofer cone delivering complete clarity and unrivalled accuracy. The X-Series embody high performance and excellence, continuing to uphold Alpine's philosophy of delivering prodigious sound quality.    
| | | |
| --- | --- | --- |
| | | |
| Neodymium Magnet | Nano-Fibre Woofer Cone | New Motor Structure |
| Alpine has designed the X-Series speakers using a powerful neodymium magnet, this allows for the magnet to be smaller, helping to deliver a much smaller mounting depth and overall space required inside the car door. | The woofer cone consists of an impressive nano-fibre material which garners an extremely fast response speed and dynamic, while maintaining high clarity and realistic sound reproduction. | By using the powerful neodymium ring magnet in a radial configuration, our engineers have achieved a compact motor assembly. The new motor structure increases magnetic efficiency – resulting in high power handling. |
| | | |
| HAMR Surround | Included Mesh Grill  | Carbon Graphite Dome Tweeter  |
| The High Amplitude Multi-Roll (HAMR) surround allows a maximum, linear cone excursion for high SPL, while maintaining full control over the diaphragm at any excursion stage for the highest sound clarity. | Alpine has included a metal mesh grill that will protect the woofer in open installations. This inclusion vastly improves the aesthetic features of the X-Series speakers with a classy and sleek look. | The new carbon graphite tweeter delivers increased sound accuracy and extended high frequency range right up to 40KhZ, allowing listeners to enjoy true Hi-Res Audio sound quality. |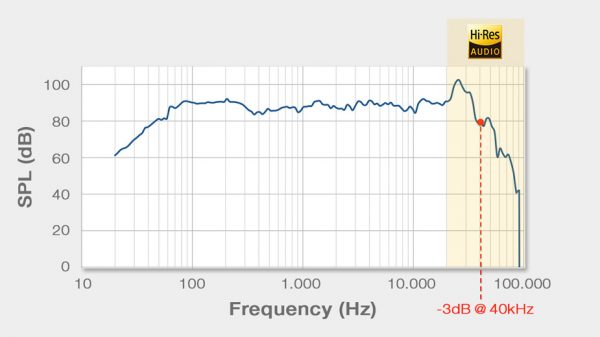 High-Resolution Audio Ready
The X-Series speakers offer an incredible dynamic range for high definition playback.
These high-end loudspeakers are engineered to deliver faithful audio reproduction from high resolution sound sources at 96kHz/24Bit or greater.
Alpine X-S65 – Features
Tweeter
Tweeter Type: 1" (2.5cm) Hard Dome Carbon Graphite Tweeter
Magnet Material: Neodymium Magnet
Application Type: Surface Mount
Woofer
Cone Material: Nano-Fibre Woofer Cone
Radial Ring Magnet Design
Large 35mm Voice Coil
Surround: HAMR Surround
Magnet: Ultra High Density Neodymium Magnet
Wave Guide: Wave Guide
Mounting: Shallow Mounting Design
Mounting Adapters: Mounting Adapter Kit Included
Alpine X-S65 – Specifications
General 
Peak Power Handling: 360W
RMS Power Handling: 110W
Nominal Impedance: 4ohms
Frequency Response: 60Hz-40kHz
59mm Mounting Depth
Carbon Graphite Dome Tweeter
Neodymium Magnet
Nano-Fibre Woofer Cone
Dual Gap Voice Coil
All-New Motor Structure for Precision Response
Hi-Res Audio Certified
Dimensions
Tweeter Mounting Diameter (mm): 58mm
Tweeter Mounting Depth (mm): 19mm
Woofer Diameter (mm): 165mm
Woofer Mounting Diameter (mm): 137mm
Woofer Mounting Depth (mm): 59mm
Signature Car Sound, your local Alpine Car Stereo Specialists, Stockists and Installation Centres on the Sunshine Coast.