Description
Alpine X800D-U
8″ Premium Navigation with DAB+ Head Unit with Bluetooth+
Premium GPS Navigation Multimedia Solution
The X800D-U makes in-car entertainment a bigger and better experience with its 43% larger 8? touch screen. Enjoy stunning playback of music and video from CD/DVD, iPod/iPhone and USB, or built-in DAB+ digital Radio with the addition of RDS showing exactly what you're listening to.
The HDMI input enables high resolution display of video and content output from compatible smartphones and devices. Plus, built-in Bluetooth Plus provides audio streaming and full hands-free operation with access to phonebook and advanced functions.
The innovative 'One-look Navi' allows a 50/50 split screen mode which displays navigation and the selected source for convenient operation and information at a glance. With its premium navigation you have high-res maps with live traffic updates, text-to-speech, 3D landmarks, fixed speed and red light camera alert, 4WD off road maps and an enhanced POI database. What's more, sound tuning options include the TuneIt app for iPhone and Android, and built-in Bass Engine SQ, allowing precise personalised tuning for the best sound quality.
Its CAN UART interface enables seamless integration with Volkswagen vehicles, display climate settings and park assist information.
* 3 Year Warranty as per Alpine Electronics Australia Terms and Conditions
* 3 Year Map Care as per Alpine Electronics Australia Terms and Conditions
XL Entertainment
The One Look Navi XL makes in-car entertainment a stunning experience with Alpine's 8″ monitor. The extra-large display gives you one-look convenience and the ability to watch movies with a cinema-like feel. Even in split screen mode, watching the display is an adventure.
Large control Buttons
Not only is viewing enhanced, but operating various functions is also more convenient with large buttons. When driving, you'll quickly learn that it's more comfortable and safer to use the 8″ display with easy-to-push buttons.
Big display makes movies more fun
The super-large 8″ screen is actually 43% bigger than the screens of 7″ monitors. DVD movies, as well as videos from iPod and iPhone and other devices are much more fun to watch. Controlling playback functions is also easier.
Better view of Maps
The 8″ screen is also great for navigation, giving you a better view of more details. Even small street names become clearly visible.
This makes driving a more relaxing experience and also contributes to safety.
Alpine Perfect FIT Installation Kits
Cleanly installing an 8″ screen into a regular dashboard can be a challenge, so Alpine provides an increasing number of installation kits, including everything from mechanical parts to adapters and   interfaces for Steering Wheel Remote Control and Vehicle Display.
HDMI for Smartphones and other devices
The HDMI input enables simple connection of smartphones and other devices for playback of video and content output from the smartphone or device. The HDMI connection provides a high resolution input for rich colour and vivid display of the source video.

MirrorLink integrates smartphones into Alpine Mobile Media and Navigation systems, offering seamless and convenient use of the smartphone content and apps from the dash. Through the MirrorLink interface, easily access and control your smartphone music, video, navigation and compatible apps, and of course view them on the Alpine Mobile Media Station display.MirrorLink is compatible with a wide range of smartphones including Samsung Galaxy S3 and Note2, Sony Xperia Z and Nokia with Symbian Belle software. The number of MirrorLink supported phones will continue to grow.
*Note: Some features may not be available on your Smartphone. Please contact your local Authorised Alpine dealer or phone manufacturer for more information on the MirrorLink™ capability of your particular Smartphone.
**Note: Apple products are NOT compatible with MirrorLink.
Alpine's MapCare ensures your maps are fully up-to-date free of charge for 3 years. This provides piece of mind knowing that you'll have access to the latest maps, POI's and other content. Also, updating is easy via www.alpine.com.au
4WD Off Road Maps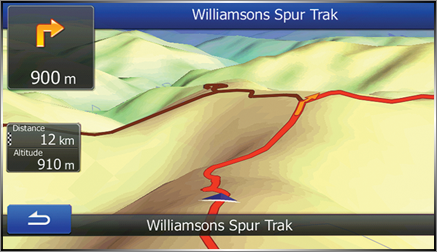 Alpine's 4WD maps let you explore and navigate thousands of Australia's 4WD tracks with an all digital detailed terrain with contours and graphic elevation of the landscape for a truly intuitive  off-road 4WD experience.
DAB+ Digital Radio

Your Alpine Mobile Media Station or Navi Station lets you enjoy the latest music, news and sports stations in superior clarity. DAB+ is built-in in the Alpine X800D-U and is an optional add-on module TUE-DAB1UA DAB+ for the Alpine X008A-U.
Alpine's TuneIt TTS App

Alpine's TuneIt application is designed to make smartphone integration a breeze, offering advanced audio tuning, search and download of preset audio parameters and Facebook access optimised for on-the-run information.
Best of all, Alpine's compatible head units support the use of both Android and iOS devices to access the Alpine TuneIt app.
Sound tuning from your phone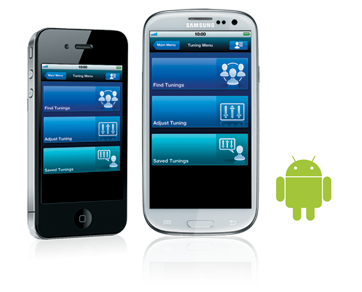 Browse custom tunings based on car type and genre. Tunings can be uploaded and shared with other users for easy access to a large range of tuning setups.
Adjust the sound to perfection, with parameters including 9-Band parametric EQ, time correction, high pass and low pass filters, subwoofer phase, fader/balance and Media Xpander.
Download the Alpine TuneIt App from the App Store or Google Play
The all-new Alpine TuneIt app turns your phone into an interface for custom sound tuning, Facebook updates and more! Compatible with iPhone and Android-based phones like Samsung Galaxy. Download from the Apple App Store or Google Play.
Built-in Advanced Bluetooth Plus: Easier and More Functional

Bluetooth Plus is even more user-friendly, with new and improved functions for superior in-car phone use.
New Telephone Functions
Bluetooth Plus lets you hold and switch to incoming calls.
Five presets for echo reduction improve voice quality.
Various icons such as battery, text message and mobile reception keep you informed.
Text Message Alert
An SMS icon on the display keeps you informed of incoming text messages, so there's no need to check your mobile phone.
It's more convenient, and safer too.
Improved Phonebook Functionality
Convenient new functions include auto phonebook updating and easy ABC phonebook search.
You can also rapidly scroll through the contacts in your phonebook or search them by name.
Advanced Media Control
You can enjoy music stored on your Bluetooth-enabled phone, with display of song, artist and tag information.
The fast, stable Bluetooth link ensures that the sound quality is always first rate.
*Depending on Bluetooth phone specifications, some functions may not work properly.
Alpine X800D-U – Features
The Alpine X800D-U is designed for seamless intergration into Volkswagon vehicles with factory equipped functions. It's CAN to UART input provides connection to the APF-X100VW for high resolution display of climate settings and parking assist. Additionally, the APF-X100VW enables Steering Wheel Control and OEM Sub Display for output to the multi-function display.
8" WVGA LED Touch Screen Display
DVD/DivX/MP3/WMA/AAC Playback
Made for iPod / iPhone
RDS Radio Tuner
Built-in DAB+ Radio (inc. DAB+ Antenna)
HDMI Input (with MHL Support)
50W x 4 High Power Amp
24 Bit DAC
9-Band Parametric EQ
6-Channel Digital Time Correction
4WD Off Road Maps
MapCare 3 Year Updates
WVGA High Resolution Anti-aliasing Maps
TMC Live Traffic Updates
3D Landmarks/3D City Models
My Favourites setup
Bluetooth Built-In With Audio Streaming
TuneIt App Ready
3 Pre-Outs (4 Volt)
Optical Output (requires KWE-610A)
2 AUX Inputs / 1 AUX Output
Dual Zone Media Playback
Direct & RCA Camera Inputs
Front & Rear Camera Buttons
Steering Wheel & IR Remote Ready
OEM Sub Display Output
CAN to UART Interface Capabilities
Seamless Integration with BMW and VW
Signature Car Sound your local Authorised Premium Alpine Car Stereo and In-Car Navigation Specialists, Stockists and Installation Centres on the Sunshine Coast QLD.