Description
Made in France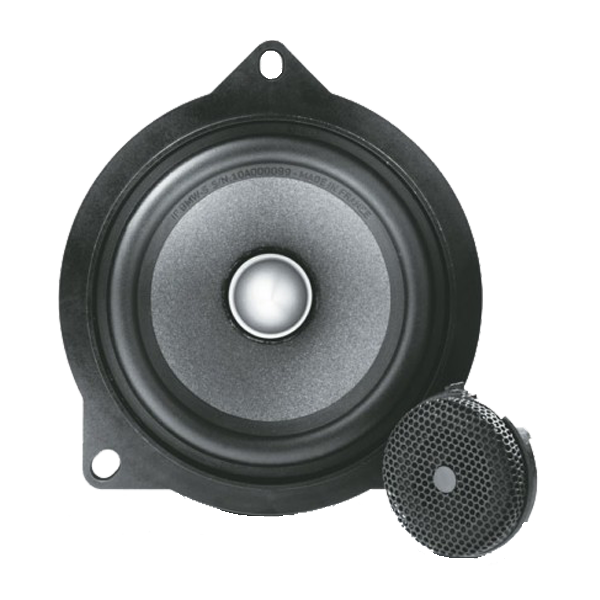 The Focal IFBMW-S is a 2-way component kit with 4'' woofers, and tweeters.
Designed and Made in France, the Focal IFBMW-S allows BMW® owners to enjoy Focal musicality, which is natural, rich and aerated, while respecting the aesthetics of the car!
This kit are suitable for the German manufacturer's best-selling models:
1 Series
3 Series
5 Series and
X1
A system adapted to OEM systems
The frame of the 4'' woofer is identical to the original, and the Polyglass cone and the phase plug provide improved dispersion. Filtering is carried out by the connector supplied with the kits which has the same standards as those used by BMW®.
The aluminium/magnesium inverted dome tweeter used is reputed for the precision of its treble. It has been developed as a solution to the various installation constraints.
For BMW interiors without tweeters
a specific mount is supplied with the kit. The mount fixes to the plastic cover on the mounting bracket of the wing mirror. Specific cables are supplied to ensure connection to the original connector.
For BMW interiors with tweeters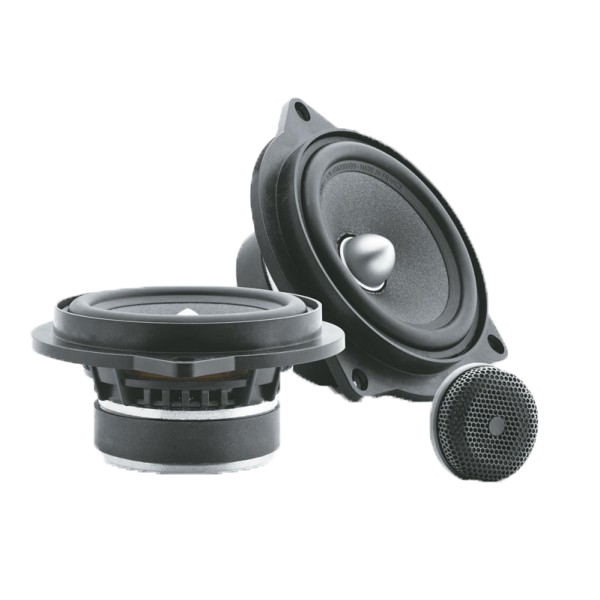 the tweeters can be removed from the Focal mounts, so they can be assembled onto the original mounts, and then installed in the place of the original tweeters.
KEY POINTS
100% plug and play (original connectors)
Quick installation
Improving systems not equipped with tweeters
Significant results even without changing the OEM system
Scalability in case of amplification or replacement of the head unit
Complete pack (tools and clips supplied)
Car compatibility
This 2-way component kit can be installed:
Front installation
BMW 1 Series (E81/82/87/88/F20*)
BMW 3 Series (E90/91/F30/F31*/F34)
BMW 5 Series (F10*)
BMW X1 (E84)
Non-exhaustive list of vehicles.
* Technical wire adaptation to fit in those cars models.
Taking the IFBMW-S kit to another level, Acoustic insulation (such as FOCAL BAM) can also be added to improve the sound of these speakers.
Signature Car Sound, your local Authorised Focal Stockist and Installation Centres on the Sunshine Coast Queensland