Description
Focal IFP 207 PEUGEOT SPEAKER KIT
Made In France
Focal IFP 207 PEUGEOT SPEAKER KIT is the result of hard work creating solutions for Peugeot owners allowing easy upgrade of the audio system with out comporomising the vehicles integrity and offering a OEM finish.
The Focal IP207 Woofer is the result of a long study on the efficiency/frequency compromise and offers intense but subtle bass reproduction.
The aluminum inverted-dome tweeter, hallmark of the brand, provides neutral treble reproduction, which is accurate and reliable up to the highest frequencies. Working on the tweeter formers produced an aesthetic match with the dashboard.
Above all, thanks to its orientation and specific binding, the tweeter development greatly improved the original sound image (height, depth and width of soundstage).
The result is a pure enveloping sound with great neutrality. Enjoy!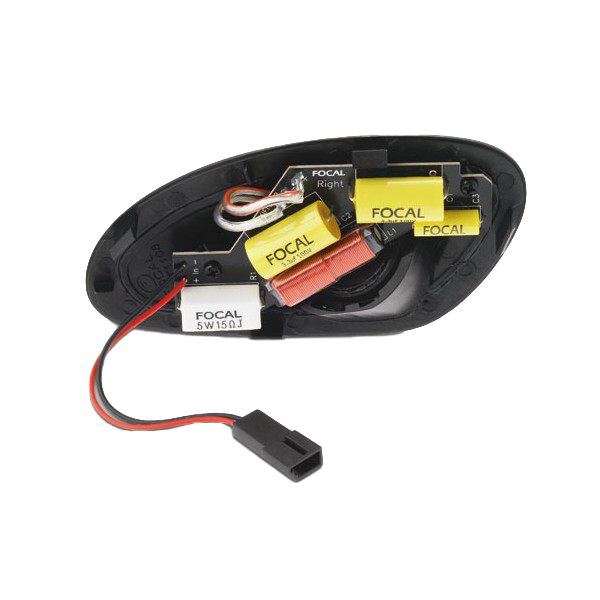 Focal IFP 207 – Technical Specifications
Woofer Diameter 61/2? (165mm)
Cone Polyglass
Basket ABS
Voice coil 1? (25mm)
Magnet 31/3? (85mm)
Sensitivity 92.7dB
Re 2.6 Ohms
Bandwidth 70 Hz – 25 kHz
Max. power 140 W
RMS Power 70 W
Integrated crossover 6/18 dB/oct (4kHz)
Tweeter Aluminium/Magnesium inverted dome TNB
Tweeter mounting Moulded for perfect integration in the original location and respect of the dashboard design.
Signature Car Sound your local Focal Stockist and Installation Centres on the Sunshine Coast.