Description
8″ FLAX CONE SUBWOOFER.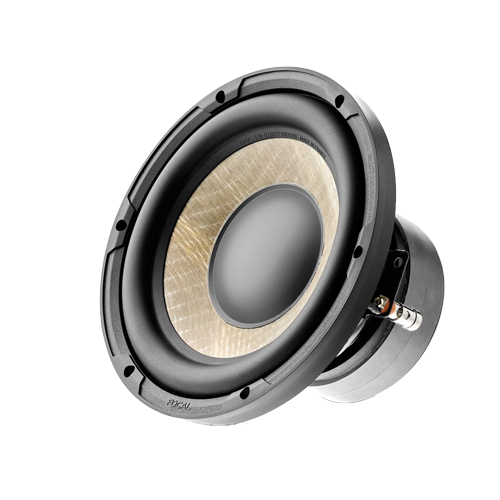 The Focal P20FE is a 20cm (8'') subwoofer equipped with 320 gr/m² Flax cone for deep and controlled bass.
It can work in both 10-liter-closed and 13-liter-bass-reflex cabinets.
It provides 250-Watts RMS and a frequency response from 39 to 500Hz.
This subwoofer is ideal for a small bass enclosure perfectly integrated in the vehicle.
WHAT MAKES THE DIFFERENCE?
INNOVATIONS AND PERFORMANCE
The Focal P20FE Flax EVO subwoofer consist of straightforward 4-Ohm voice coils which are perfectly suited for small enclosures (closed or bass-reflex).
Several innovations raise it's performance to an even higher level.
The Focal P20FE subwoofer has a dual magnet, offering improved linearity and ensuring optimal magnetic power delivered to the voice coil, which features a new cooling system. Glass fibre has been used for the mounting of the voice coil, making it more robust while protecting the cone from the heat emitted.
Last but not least, the new fixings connecting the cone to the voice coil and the spider to the basket improve reliability for extreme use (very high excursion).
Focal P20FE – Features
"Dual Magnet" for more power
FLAX® technology for an exclusive cone
High rigidity for deep and controlled bass
Improved excursion thanks to the new suspension
Optimised cooling of the voice coil
The best compromise for a small seal enclosure volume using (0.35 Cu ft – 10L)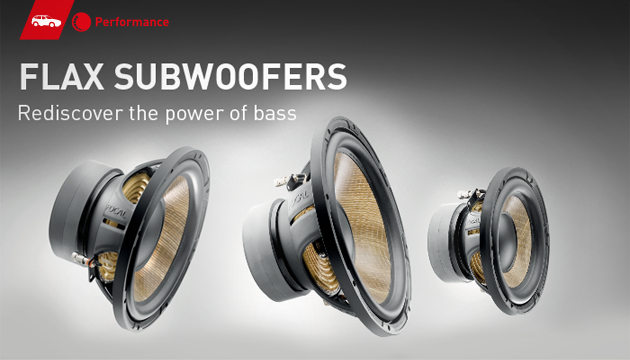 SUBWOOFERS FLAX KEY POINTS: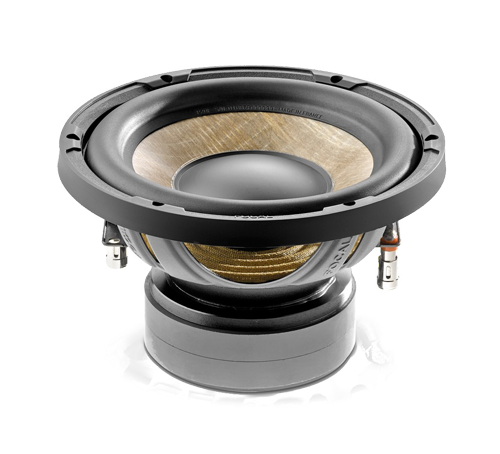 New Flax cone with unbelievable rigidity
Improved excursion thanks to a new suspension
Optimised cooling of the voice coil
Ideal for closed or bass-reflex volumes
Very good price/performance ratio
FLAX TECHNOLOGY:
Thanks to very high quality flax fibres enclosed by two thin layers of fibre glass, flax cone, combines performances, neutrality et accessibility.
In addition to its acoustic qualities, Flax gives a high-end and very original design!
FOCAL SUCCESS AT SOUND + IMAGE AWARDS
Focal has been honoured during the latest Sound + Image Awards ceremony which has been held the 25th of November
in Sydney with no less than 3 awards.

The Sound + Image Awards award each year the best hi-fi products, headphones and Car Audio systems. This year, three Focal products have been the lucky winners of their categories:
High-fidelity speakers Sopra N°2 win « Loudspeakers of the Year $10,000-$20,000 » category
Dimension soundbar is the winner in the « Soundbar of the Year over $1500 » category
Finally, Focal P20FE subwoofer has been awarded in the « Incar Subwoofer of the Year – SQ » category
Signature Car Sound, your local Authorised Focal Dealers, Stockists and Installation Centres on the Sunshine Coast.