Description
Holden VT/VX Commodore AERPRO FP8018K
Installation Kit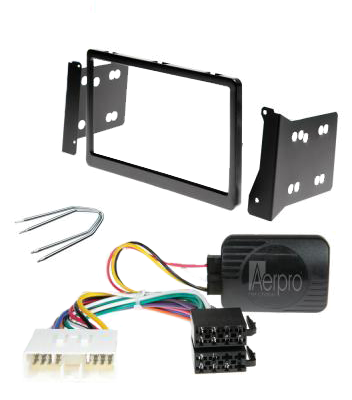 This Installation Kit includes the Facia, Steering Wheel Control and Antenna Adapter you need to install your head unit.This is a handy ( Time saving) alternative to buying each individual componenet
This Aerpro install kit allows you to install a Double DIN aftermarket head-unit into your vehicle whilst retaining full control from the buttons on your steering wheel*.
Comes with removal keys for factory head-unit.
Note:
* Aftermarket head-unit must be steering wheel control compatible.
* A Brand Specific secondary harness and patch lead are required to complete the install.
Signature Car Sound, your local Car Stereo and In-Car Navigation Specialists on the Sunshine Coast