Description
Sony XM-N502 2/1 Channel Stereo Power Amplifier
Stays Chilled Without Shutting Down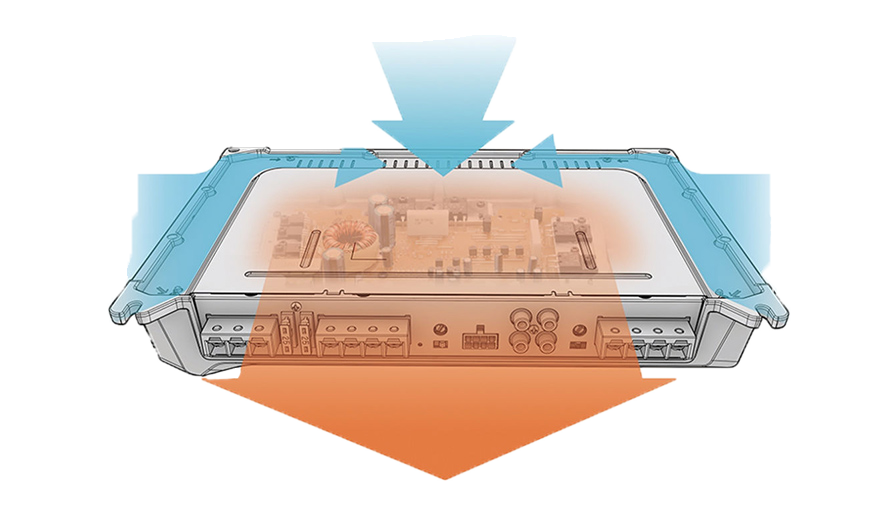 Automatic Thermal Control
Usually thermal protection simply shuts down your amp when it needs to cool down. Sony's Automatic Thermal Control reduces the output when it gets too hot, so you can still enjoy your music and avoid sudden shut downs.
Automatic Thermal Control
Low Pass Filter / High Pass Filter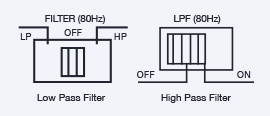 To get the full benefit of your speakers, you'll need to send them the appropriate musical frequencies. The High Pass Filter (HPF) sends everything but the deepest bass to full-range speakers while the Low Pass Filter (LPF) sends only the deep bass to the sub-woofers.
High Quality Components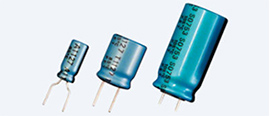 Components such as audio capacitor, output transistor, choke coil are carefully selected for high quality sound as well as reliability.
Efficient Cooling Design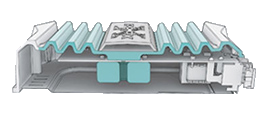 The Unique Thermal Control Design provides cooling air circulation that ensures stable and powerful sound reproduction.
Sony XM-N502 – Features
Maximum Output Power: 500W
Rated Output Power: 65W x 2 (at 4 ohms)
Automated Thermal Control Cooling system with high efficiency for high power output
High-quality component and structure for high sound quality
Sony XM-N502 – Specifications
Channel Configuration    2ch/1ch
Power Supply    MOSFET Power supply
Maximum Output Power    150Wx2 (4ohm), 500Wx1 (4ohm-BTL), 210Wx2 (2ohm)
Rated Output Power    65Wx2 (4ohm), 175Wx1(4ohm-BTL), 85Wx2 (2ohm)
Low Pass Filter / Slope    80Hz / 18dB/oct
Frequency Response    5-50k Hz
Signal-to-Noise Ratio    100dB
Total Harmonic Distortion (1kHz)    0.05%
Line In: Input Sensitivity (V)    0.3-6
Gold Plated Connectors    Yes
Current Drain    15A
Load Capability    Yes (2ohm)
Weight (kg)    Approx. 1.5kg