Description
THINKWARE  X500 64GB DASH CAM
THE NEW STANDARD FOR DASH CAMS
Front & Rear (Optional) ALL FULL HD
30fps / 2.7" Clear Display / DUAL SAVE® (Internal Back Up Memory) /
Road Safety Warning System / Safety Camera Alert / Advanced Video Clear Technology / Built-in GPS
RECORD CRYSTAL CLEAR, FULL HD FRONT/REAR IMAGES
With the 1920x1080p Full HD front/rear camera, you can accurately record movements of an object approaching the camera.
Use the THINKWARE DASH CAM to record keepsake memories while taking a drive with your family and loved ones.
Full HD recording in 30 stable frames allows you to accurately capture car accident, car vandalism, or hit and run accident during parking. It can also be used as an Action Cam to record the thrills and spills of your action sport, such as race driving.
* THINKWARE DASH CAM™ X500's Full HD rear camera is sold separately.
WDR (Wide Dynamic Range)
When you are under direct sunlight, as you exit from a tunnel, or when you are overshadowed by high-rises, objects can appear too dark or too bright causing over or under exposed images. X500's WDR can remove the brightest part of a recorded video and adjust the overall balance to give a clean image.
* The WDR can cause degradation in clarity while correcting the exposure. Please make sure to set it properly before use.
Super Night Vision (Night-time Picture Quality Correction)
If there is no street light while driving at night or if it is too dark to detect an object, it may be difficult to judge the exact situation surrounding an incident. X500 has the Super Night Vision as a default function, which removes noise and adjusts brightness and colors at the sensor.
Smart AE (Automatic Exposure)
If you are driving under strong sunlight, or face a strong headlight from a car approaching you from the rear, it makes it hard to identify the licence plate. When driving in a tunnel, the darkness may make the situation difficult to understand. X500's Smart AE always ensures ideal exposure and superb image quality in any lighting conditions.
SAFE ON THE ROAD
The Thinkware Dash Cam X500 is equipped with the Road Safety Warning System that provides audio and visual alerts for Lane Departure (LDWS), Front Collision (FCWS) and Front Vehicle Departure (FVDW). It detects road markings and gives voice warnings to the drivers if the vehicle begins to stray from its lane or when it is at risk of an imminent crash.
Such advanced technology that once could only be seen in the best luxury sedans is now available in our dash cams to provide convenience and safety while aiding drivers on the road:

Front Vehicle Departure Warning (FVDW)
Inform drivers when vehicle ahead is moving off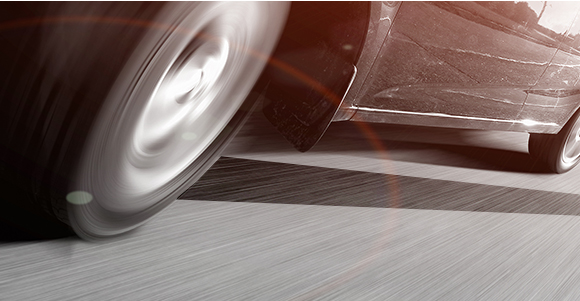 Lane Departure Warning System (LDWS)
Alert drivers when vehicle strays out of lane

Front Collision Warning System (FCWS)
Alert drivers when approaching too
closely to the vehicle ahead to avoid collision
RED LIGHT / SPEED CAMERA / RED LIGHT & SPEED CAMERA
WARNING SYSTEM
With the built-in GPS and safety camera location database, Thinkware Dash Cam actively monitors the vehicle location to inform you of approaching traffic enforcement cameras such as red light cameras and speed cameras along your way.
Voice guidance together with visual alert** on the dash cam screen will alert drivers of any approaching traffic enforcement cameras along the route. Thinkware Dash Cam employs a two-step warning system where the first warning will provide distance remaining from your current location to the camera location and the second warning will alert you when you reached the exact traffic camera location.
Cultivate safe driving habits with Thinkware Dash Cam. Start from driving at the correct speed.
* only available on selected models
** only available on selected models with LCD screen
AVERAGE SPEED / MOBILE ZONE WARNING SYSTEM
Drive with confidence knowing your exact speed and the locations of traffic control zones in real-time. Let Thinkware Dash Cam remind you the locations of average speed cameras and mobile speed camera zones while you remain focused on driving.
Voice and visual alerts are activated when entering the speed enforcement camera zones. The dash cam will continuously guide you along the speed controlled stretch of road, thereby reducing the danger of speeding.
What's more, Thinkware Dash Cam is designed to recognize the direction of your route and automatically disable warning for irrelevant speed and red light cameras in the opposite direction so that you are not distracted by unnecessary or false alerts.
Know where the traffic enforcement cameras are. Safe driving starts with Thinkware Dash Cam.
* The video records both the location and speed information of the drive.
The recorded footage can be accessed via the PC viewer where you can easily review and replay your driving routes on the map.
* The Safety Camera Alert database in Thinkware Dash Cams contains a comprehensive coverage of safety cameras across regions including
North America (approximately 10,000 camera locations across the region) and the United Kingdom (approximately 18,000 locations).
The safety camera database is constantly updated to ensure that it is accurate and up-to-date.
* Some discrepancies may exist due to addition, removal and/or relocation of the traffic enforcement cameras so be advised that
all motorists should observe safe driving practices at all times.
Speed/ Speed & Red Light Cameras
"Speed Camera in 400 yards, Speed Camera Ahead"
– For Speed/ Speed & Red Light cameras, voice guidance will inform the driver of the distance to the camera ahead.
Variable Speed Point and Red Light Cameras
– Voice guidance will only inform distance to the camera ahead.
Average Speed Zone
"Average Speed Zone. Speed limit is xx miles per hour."
– Voice guidance will inform entry into the Average Speed Zone and the speed limit in that zone.
* There is no pre-alert given.
Mobile Zone
What is a Mobile Zone?
Mobile zone is an area set up and operated by police officers who are armed with speed guns or automated in-vehicle systems to check the speed of passing vehicles. Zones may vary for places where police appearance frequency is high.
*Speed limit guidance is not available for all Mobile Speed Camera Zones.
* There is no pre-alert given.

2.4 Million Pixel High Resolution Image Sensor
The 2.4 million pixel high resolution SONY Exmor CMOS image sensor can greatly improve the quality of night time images as well as day time images. Now, everything in front of X500 becomes brighter and clearer.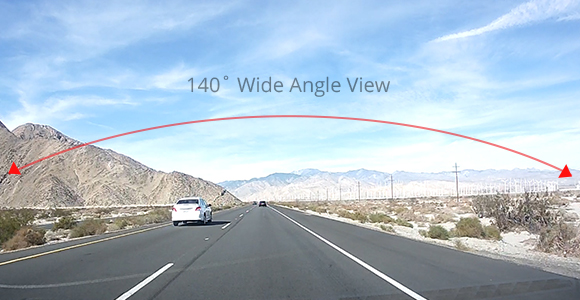 140 Degree Wide Angle
The highly precise optical glass lens records all surrounding images around your car, without missing a movement, while minimizing distortion. The 140 degree wide angle lens can record both front and side situations of the car.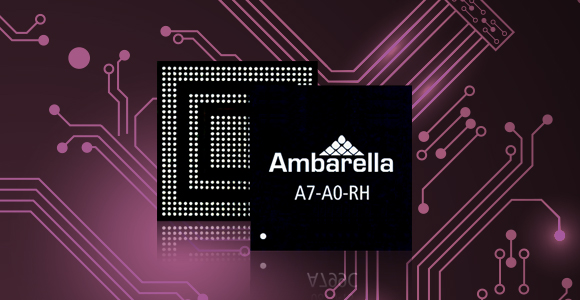 Strong Processor, Ambarella A7
X500 utilizes the best CPU with high specification applied in sports cam for its smart performance. It minimizes power consumption while providing optimal performance. X500 is a globally competitive Dash Cam that can reliably support major functions such as Front/Rear Full HD Ultra-high Quality Recording, Dual Save, WDR, Super Night Vision, Smart AE and others.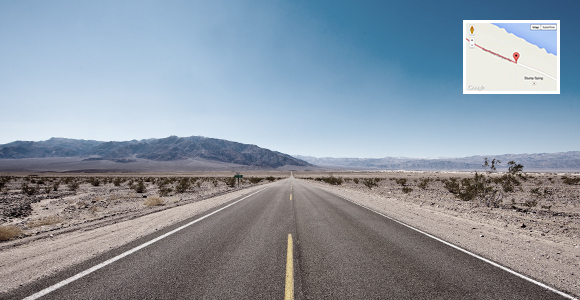 Vivid Driving Information Based on the Built-in GPS
Using the GPS data in X500, it can precisely pinpoint the vehicle's driving speed, location and routes on the map. The GPS helps you to accurately assess the status of the accident by providing you with the vehicle speed, the direction of collision and the severity of impact. The video recording feature not only store driving footages, you can also use them to track your holiday travel routes with family and friends. When your teenagers drive your car, they can review the routes and the driving data to improve on their driving techniques as well.
* X500 comes with a built-in GPS.
THE NEW STANDARD  FOR DASH CAM SELECTION: DUALSAVE
This technology is specially designed to save recorded footage in both Micro SD and NAND Flash Memory when a certain level of impact is detected. This is particularly useful if the Micro SD card is removed or damaged due to the impact of a collision. With the Dual Save Technology that also saves footage in the NAND Flash Memory, you do not have to worry about it getting lost or damaged. You can immediately check the video saved in the NAND Flash Memory on the X500 Clear Display or copy it to the Micro SD Card and check it on the PC or MAC viewer.
* Dual Save Technology is activated when a certain level of impact is detected as long as it is connected to a power supply (The impact detection threshold can be adjusted according to user preference).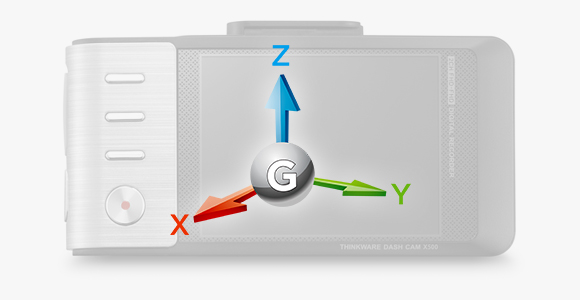 Accelerometer G-Sensor
The X, Y, Z axes of the G sensor allow you to measure fluctuations in gravity, speed or rotation. At a glance, you can understand the axial movement and impact during an accident.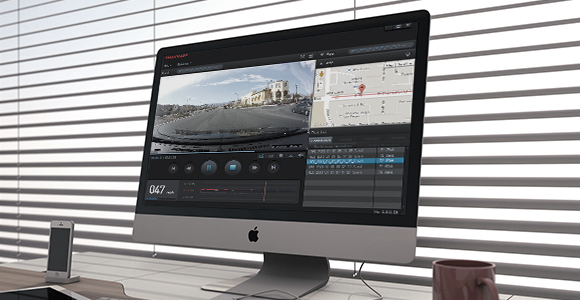 Viewer for Checking Clear and Precise Video
With smart functions and interface kept simple for first time users, THINKWARE DASH CAM allows you to easily and conveniently playback recorded videos. Through PC or Mac viewer, you can playback rear and front videos, and download recorded videos with information on your driving history and speed. With just a few clicks on the viewer, you can change the dash cam setting, format the memory card or update the firmware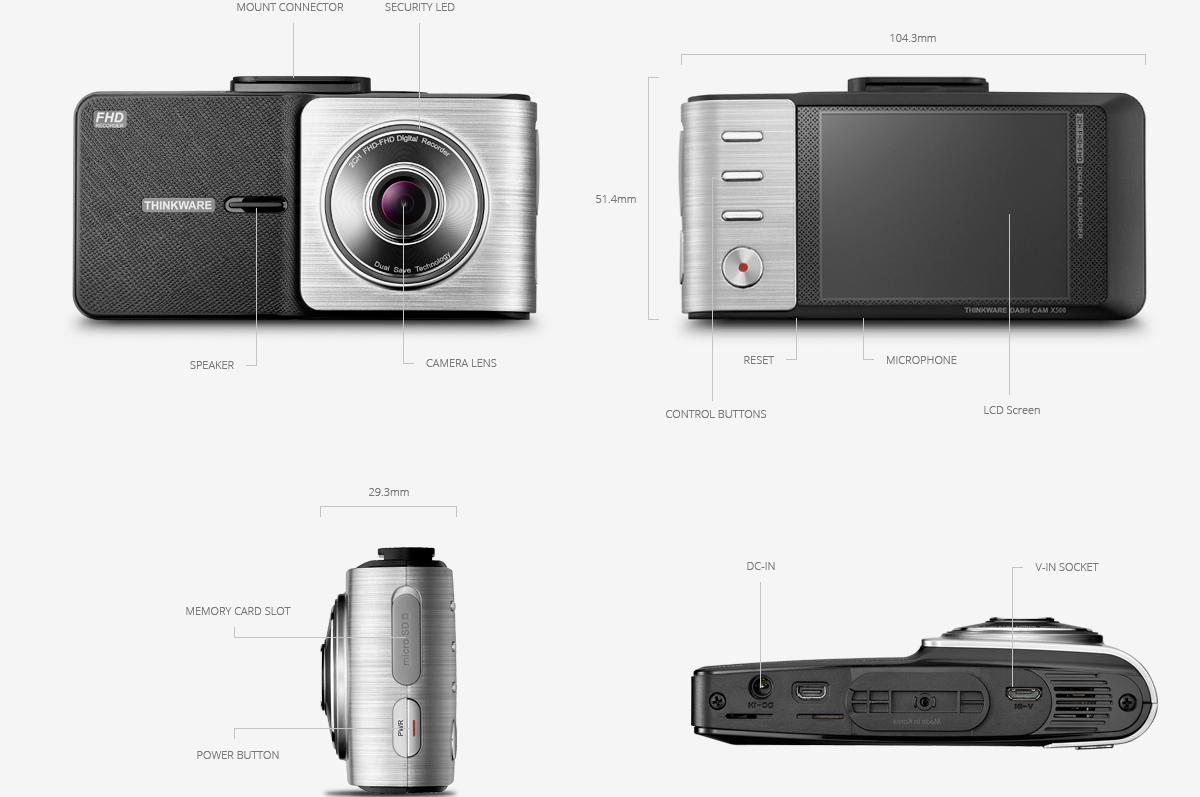 Signature Car Sound your local Authorised Thinkware Dealer, Stockist and Installation Centres on the Sunshine Coast Queensland.