Description
Audi – Alpine SPC-100AU
Speaker Upgrade
Sound Upgrade for Audi A4, A5 and Q5
We highly recommend upgrading your sound system if you install the Alpine Style Infotainment system to get a true audiophile sound experience in your Audi A4, A5 or Q5.
This front speaker system upgrade is not compatible with the Audi Sound and Audi Sound Plus Systems.
2-way High-end Front Speaker System Upgrade
The Alpine SPC-100AU front speaker system features two high performance mid-bass woofers and two Silk Dome tweeters to upgrade the front doors of your Audi Q5, A4 or A5 that have the original four- or eight-speaker passive sound system.
These speakers are specifically designed to work with the Alpine Infotainment System to deliver excellent sound quality and to handle the increased power output.
By shifting the tweeter location to the mirror triangle in the doors a much better staging impression is achieved.
The Alpine door woofers deliver much deeper and stronger bass and feature much better tonal response and overall sound quality than the factory installed system.
The sound upgrade kit includes high performance networks, all required installation parts and even a sound deadening kit to eliminate any vibration noise inside the doors that could disturb your sound experience.
With the Alpine SPC-200AU you can upgrade your high-end front speaker system to a full audiophile grade sound system which includes a digital high-end amplifier with built-in DSP.
Alpine SPC-100AU and Alpine SPC-200AU are designed and tuned to ensure an excellent sound experience in your Audi.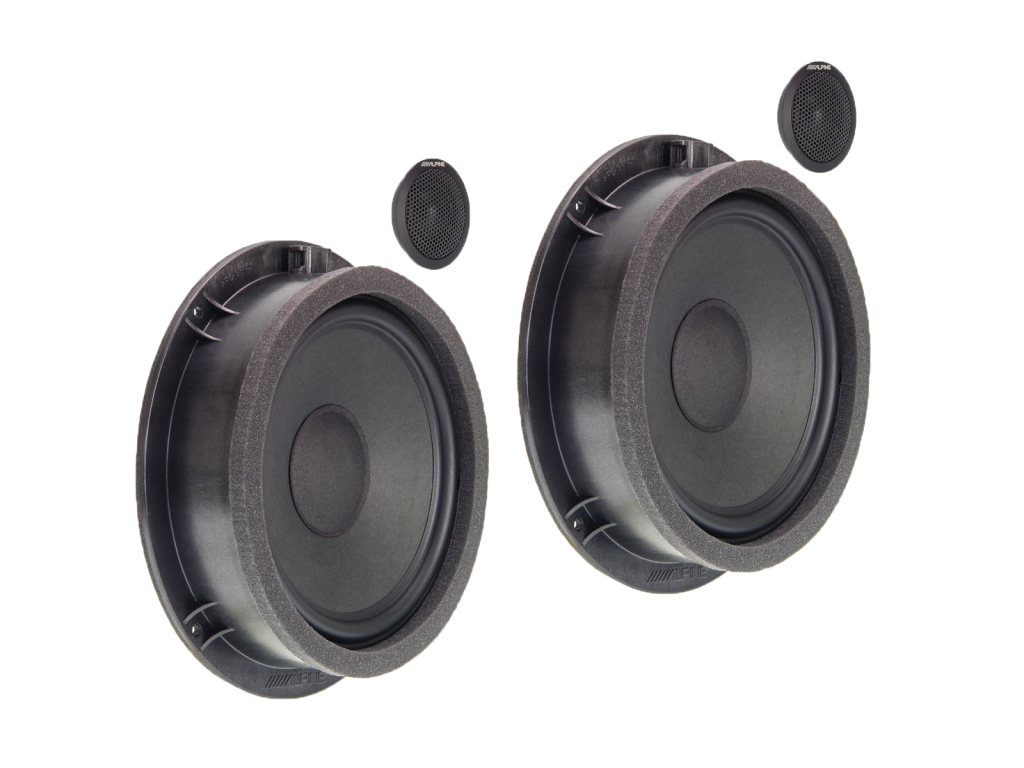 Included in Kit:
2 Way component Front System
2 x 20cm Woofers (Front Door)
2 x 25mm Silk Dome Tweeters (Front Door)
Using Factory harness and connectors to allow plug and play for door speakers
No sound tuning needed. Just look up car and driver parameters in the manual and select the appropriate setting.
Accurate stage impression for drivers of any body size.
Increased sound pressure level without distortions.
Deadening Kit
Installation Manual
Compatible Cars
Maker
Model
Model year
Factory Radio
Factory Sound System
Audi
A4 / S4 / RS4, Avant, Limousine, Allroad (8K)
2007 – 2015
Chorus,
Concert,
Symphony
Passive
Audi
A5 /  S5 /  RS5, Coupé Sportback(8T)
2007 – 2016
Chorus,
Concert,
Symphony
Passive
Audi
Q5 / SQ5 (8R)
2009 – 2016
Chorus,
Concert,
Symphony
Passive
Signature Car Sound, Authorised Premium Alpine Dealers, Stockist and Installation Centres on the Sunshine Coast.