Description
FOCAL 690 AC
ACCESS 6×9″ Coaxial Speakers

Access
Access is more than a name… It is a compelling, internationally renowned story.
This iconic Focal line has enabled even more people to access "Made in Focal" innovation.
And now, Access has been completely renewed, while retaining what has always been its strength: unmatched performance and strategic price point.
A modernised line
From a visual standpoint, this new product line is resolutely more modern: doped ABS basket structure, integral terminal block, new tweeter design, contoured grilles, etc. On the technical front there is a noteworthy radical change with the arrival of a new "DFS®" membrane, Dual Fiberglass Structure.
Its 90° weave and polyurethane sealing coating means that this material can be used in extreme acoustic and climatic conditions.
The Access Focal 690 AC coaxial speaker kit has been designed to reproduce deep bass throughout your vehicle. It will be equally at home in your car's doors or parcel shelf *.
As with the other products in this range, its built-in filter means you can quickly connect your kit to a car stereo or power amplifier from our Performance range.
* depending on OEM fittings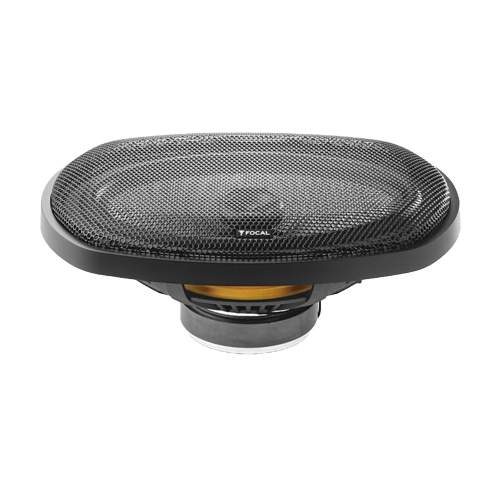 DFS® : Dual Fiberglass Structure.
Robust and reliable
DFS® tecnology features robust and reliable cones. Composed with two 90° woven glass fibres and insulated with polyurethane, it resists to extreme acoustic environments and harsh weather conditions.
Acoustic properties
Access DFS® cones have great power handling, and deep bass, common denominators of the philosophy of the Access line which has been having an impact on users for almost 10 years…

DFS, 90° woven glass fibres
Focal 690AC Description
The Access 690 AC car audio kit produces very good results in your car's original speaker fitting locations. This means you benefit from Focal sound in a most impressive value-for-money package.
Focal 690AC – Features
DFS® cone (Dual Fiberglass Structure)
Compact product
Rotatable, orientable tweeter
Signature Car Sound, your local Authorised Focal Dealers, Stockists and Installation Centres on the Sunshine Coast