Description
Focal FDS 4.350
COMPACT 4-CHL AMPLIFIER
Compact Amplifier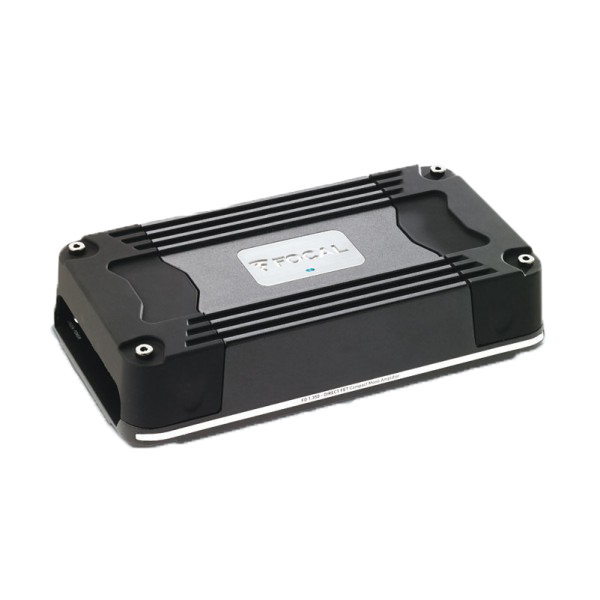 The Focal FDS 4.350 is the 4-channel model (4 x 58 Watts RMS) and the most versatile of the range.
It can operate in 4-, 3- or 2-channel mode. In most cases, it will be used to amplify a car's front and rear speaker drivers.
It can also be used to drive front speaker drivers and a small subwoofer, for a small installation which stays simple and integrated.
FOCAL FDS 4.350 – DESCRIPTION
4/3/2-channel D Class amplifier
4 x 58 Watts RMS
High-level inputs with auto-detect / RCA low-level inputs
Compatible with OEM head units thanks to the audio transformers – auto detection feature
FOCAL FDS 4.350 – KEY FEATURES
D Class – Direct Fet ® Technology – Efficient heat dissipation and precision
Stable under 2 Ohms
Stackable aluminium chassis with high heat dissipation
Low noise operational amplifier New Japan Radio® NJM4580
Low ESR capacitors – 105°C (220°F)
Pseudo-balanced inputs
Cable accessories included – easy to install
Signature Car Sound your local Focal Car Sound Stockists and Installation centre on the Sunshine Coast.