Description
Focal PS165FX
6.5inch FLAX 2-WAY Component Speakers
Made in France
Focal PS 165FX – Description
The 6.5inch woofer has the new flax cone for a neutral sound without coloration, more dynamic, natural reproduction with a Butyl surround for excellent reliability. The phase plug in the center of the cone also offers better dispersion than the PS 165 F woofer.
Processed Aluminum/Magnesium inverted dome tweeter for smoothness and definition without directivity. The tweeter is equipped with the new poron suspension for long life.
Focal PS 165FX Technical specifications
Woofer 6-1/2″ (165mm)
Magnet 3-9/16″ (90mm)
Frequency response (+/-3dB) 55Hz – 28kHz
Sensitivity (2.83V/1m) 91.3dB
Processed Aluminium/Magnesium inverted dome Tweeter
Nom. power 80W
Max. power 160W
Depth from wall 77mm
Product type 2-way kit
Flax sandwich cone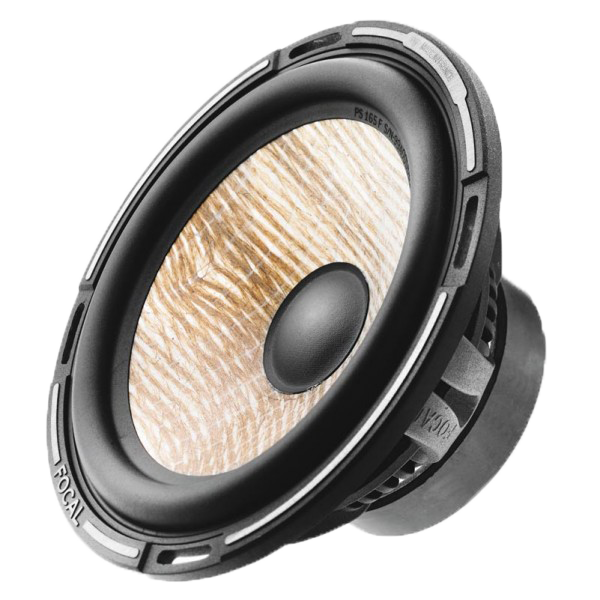 Made in France but affordable, Flax cones are oriented towards acoustic performance, high-tech and give an original design to the brand's speaker drivers!
After more than five years of research and development, engineers at Focal reveal in 2013 a new cone made of high-quality flax fibers. FLAX cones are characterised by their natural sound, with low coloration, their richness of reproduction in the mid-range register and their tighter bass.
The unique qualities of flax
F cones are made of high-quality flax fibers core enclosed by two thin layers of glass fiber. They satisfy the key criteria of a high performance diaphragm : high internal damping, high velocity of sound and high flexural rigidity.
Rigidity
All these criteria cannot be met by a mono-material cone. Sandwich technology greatly influences the neutrality of the sound produced by the cone, something, which has always been Focal's hallmark. The expertise gained from the sandwich technology of the Utopia and K2 Power ranges enabled Focal to develop a revolutionary flax-fiber cone conciliating the 3 criteria.

Lightness
Flax is twice as light as fiberglass, because the fiber is hollow. It also has very low elasticity which makes it ideal to increase the flexural rigidity of a sandwich structure. Moreover, it can be obtained in non-woven bundles of considerable diameter and it can therefore produce the thickness required for a sandwich.
Internal damping
Composite materials have properties suitable for applications where both rigidity and low mass are required. However, their disadvantage is that they lack damping, which leads to very poor control of vibrations. Recent developments in this field combining composites and natural fibers have brought unexpected opportunities. Flax fiber has an excellent internal damping of the same order of magnitude
as the glass or Kevlar fibers or aluminum.
Made in France and affordable
Flax cones are designed and manufactured in France, from french flax fiber.  France is the main cultivator in Europe of fiber flax, principally in Flanders, Picardy, Normandy and the Pas-de-Calais region. French flax is considered the best in the world.
Synthetic fibers or foams originating from petrochemical resources are subject to inflation linked to the sharp rise in crude oil prices. Organic or ecological textiles, like flax, are thus becoming more and more price competitive.
Because the "W" or "K2" sandwich have to be manufactured by hand, their range of application remains limited for reasons of cost. The industrial process developed to manufacture the "F" cones bring it within reach of very price competitive product ranges
Made in France
Focal has been designing and manufacturing loudspeakers for the home, speaker drivers for cars and studio monitors for recording studios for over 30 years, and more recently headphones. Based in Saint-Étienne, France, Focal is a world leader in the industry thanks to our technologies and constant innovation. This philosophy adds long-term value to Focal loudspeakers, because you won't find these technologies anywhere else.
Designed and developed in France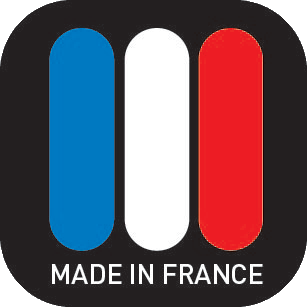 Focal is recognised and renowned worldwide, particularly for our expertise and manufacturing "Made in France".
In terms of expertise, first of all, Focal products, all categories included, are designed and developed in France by their team of engineers at their workshop in Saint-Étienne. Thus, each product benefits from Focal technology and innovation. The 100% Focal design ensures the perpetuity of the tradition and their philosophy "the Spirit of Sound". It is also, and most of all, the best way to ensure they have full control over the design and quality control phases in order to provide quality products.
Next, in terms of production, the speaker drivers and loudspeakers are entirely manufactured in Saint-Étienne (Loire department, Rhône-Alpes) following the relocation of production in 2002, in order to have optimal control over our products.
Indeed, producing Focal products at their factory in France really adds value and guarantees an optimal level of sound quality, thanks to their unique expertise, our specific production line and our assembly which is in part carried out by hand.
To this end, all the cabinets of Focal high-end loudspeakers are made at their Guy HF facility in Bourbon-Lancy (Saône-et-Loire department, Burgundy) and the final assembly of all Focal hi-fi loudspeakers is carried out at their factory in order to ensure maximum quality.
In summary, 100% of our hi-fi loudspeakers and studio monitors as well as the high-end products of their Car audio category are made in France.
Quality of Focal products
Some of Focal products integrate high-end technologies manufactured by their various industrial partners, and some of their manufacturing activities are sub-contracted, particularly entry-level products with integrated electronics.
Nevertheless, all Focal products are designed and developed in Saint-Étienne by their R&D and Project teams.
As the quality of Focal products is their main concern, they choose all their foreign partners with great care to ensure a level of quality which meets their criteria, whether they are suppliers of components or finished products.
The strict quality control standards which Focal require of their foreign suppliers are a guarantee that manufacturing adheres to our values.
Signature Car Sound, now a stockist of Focal Car Sound on the Sunshine Coast