Description
Alpine DDL-R170S
6.5″ component speakers
Spectacular dynamics and stunning looks, these speakers are for the serious enthusiast.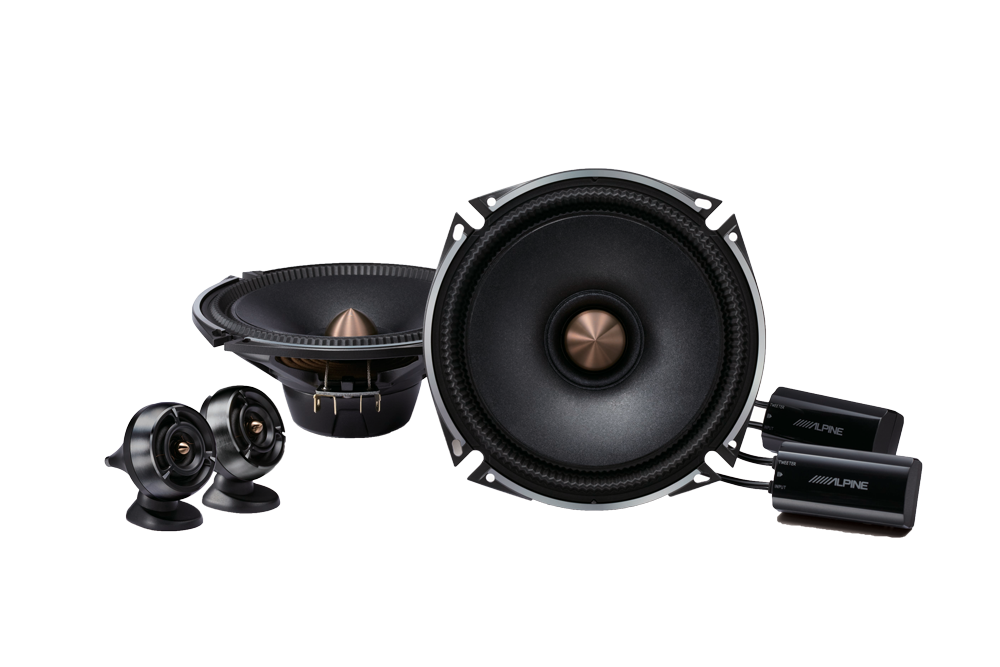 Alpine DDL-R170S DDLinear  6.5″ component speakers deliver an audio experience that's so remarkable you'll want to listen to your favourite music over and over.  
The reference series components are equipped with the latest advances in DDLinear technology for unparalleled sound clarity.
They employ an all-new dual emission tweeter that reproduces harmonics up to 90kHz for extremely detailed high frequencies and an expansive overall response.
LUXURY COSMETIC DESIGN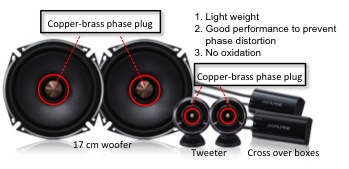 HIGH QUALITY MATERIAL
WOOFER 
With Alpine Technology, 2 diaphragm layers are assembled together; each layer is produced by different materials that create the natural & non-colorized sound.

TWEETER
Dual emission tweeter (in&out of the ring diaphragm) build excellent sound wave radiation and efficiency.

Alpine DDL-R170S – Features
Layered Hybrid Fiber Woofer Cone
Dual Emission/Dual Voice Coil Tweeter
Tunable Network
Alpine DDL-R170S – Specifications
Peaker Power Handling: 160W
RMS Power Handling: 40W
Nominal Impedance: 4?
Frequency Response: 28Hz-90kHz
Sensitivity: 91dB/W/m
Signature Car Sound – Home of Alpine Car Sound on the Sunshine Coast
*1 Year Warranty as per Alpine Electronics Australia Terms and Conditions