Description
Flat subwoofer – 8″ (200mm) – dedicated for BMW®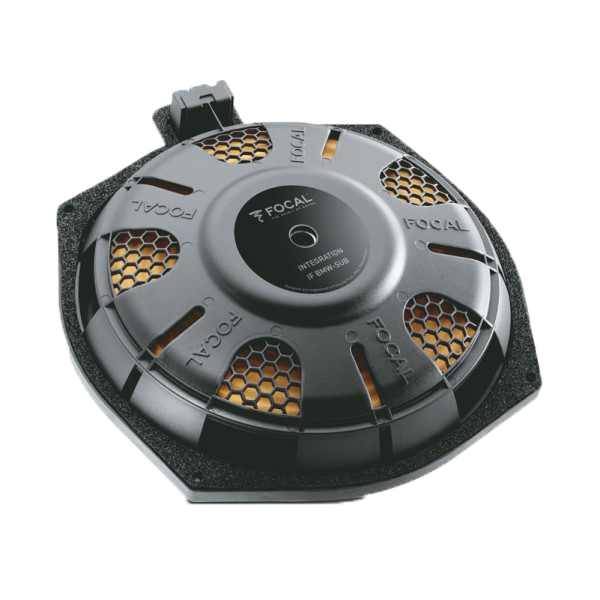 The Focal IFBMW-Sub.V2 is a subwoofer designed in France for the compatibility or the optimum adaptability in terms of mechanics (installation in the original location) as well as in terms of acoustics, into the original locations of the BMW®'s most popular models.
The reinforced Polypropylene cone of the Focal IFBMW-Sub.V2, mounted on a Butyl suspension, provide deep and controlled bass. The 19/16" (40mm) voice coil has an excellent high power handling.
In the V2 version, a connector modification and a mounting spacer accessory increase compatibility in the BMW original locations.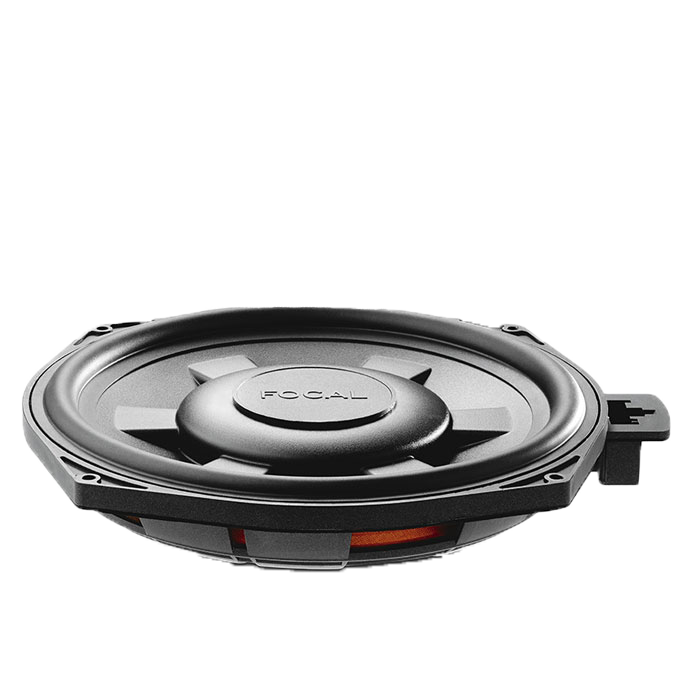 Simplicity and pleasure!
By associating it with the dedicated kits, Focal IFBMW-C and Focal IFBMW-S, and by keeping the factory head unit, the Focal IFBMW Sub.V2 provide the perfect solution to those car owners who wish to discover the pleasure of listening to the best audiophile sound on the market.
Everything is straightforward for the user because the car manufacturer's standards are used for the connectors.
These products, 100% made in France, are fully coherent with our ready-to-play logic. All the necessary components to carry out a sleek and discreet installation are supplied (speaker drivers + installation manual + specific tools for installation).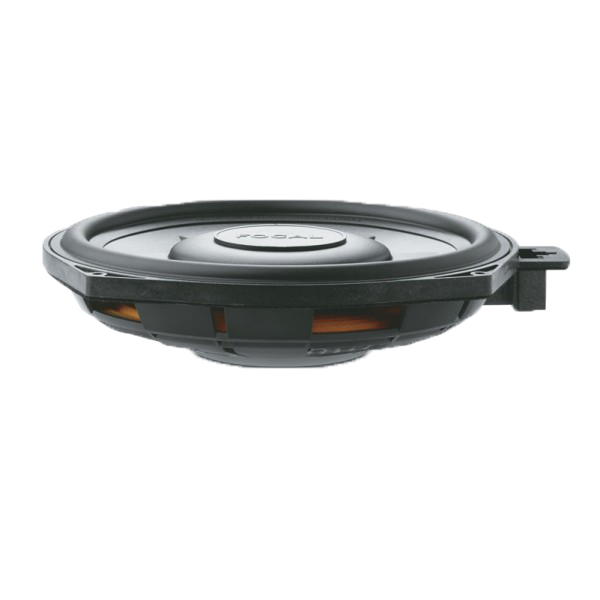 Accessories
Focal IFBMW-Sub.v2 is provided with:
steel/mesh grille, in order to protect the subwoofer in its orginal location (under the seat)
Mounting spacer to increase compatibility in the BMW original locations
Focal IFBMW-SUB.V2 – Technical specifications
Suits OEM replacement in 1 and 3 series and X1 only after March 2014.
BMW connector
Factory look and OEM design
Power handling with an amplifier – High performance
Car compatibility:
This subwoofer can be installed (under the front seat):
BMW 1 Series (E81/82/87/88)*
BMW 3 Series (E90/91/92/93)*
BMW X1 (E84)*
BMW 3 Series (F30/F31)
BMW 5 Series (F10/F11)
Signature Car Sound, Home of Focal on the Sunshine Coast