Description
Focal PC 130F 5inch TWO-WAY COAXIAL SPEAKERS WITH FLAX CONES
The Focal PC 130F is a 5" (13 cm) speaker driver with a power of 60 Watts RMS.
This coaxial kit is perfect for complementing the Flax component kits of the Performance Expert range. Indeed, many vehicles only have locations for 2-way component kits in the front, and wideband coaxial kits are used in the rear of the vehicle.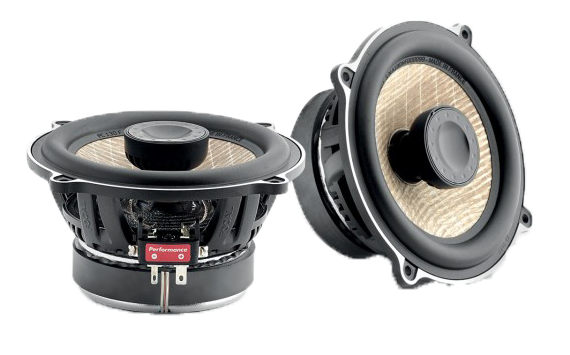 Based on the same Flax cone technology, the Focal PC 130F is ideal for complementing the component kits Focal PS 165F, Focal PS 165FX, Focal PS 165F3 and Focal PS 130F to provide optimal harmonic balance. (Timbre Matching)
Flax cones produce a natural, very dynamic sound without colouration. Composed of a layer of flax sandwiched between two thin layers of glass fibres, these cones combine lightness, rigidity and damping, ensuring optimal acoustics.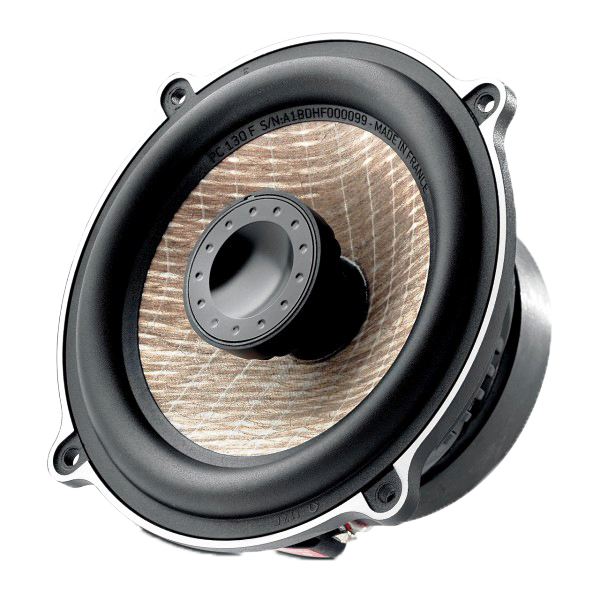 Mounted to a reinforced and lower frame, the tweeter is a specific optimised version of the TNF model used for the other component kits in the range. It is equipped with an aluminium/magnesium inverted dome with Poron suspension to guarantee smooth and precise treble with perfect definition.
In order to save space and to make installation easier, the passive crossover is integrated into the basket, whose design was actually based on that of the woofers of the 2-way Flax component kits in order to maintain a visual identity in the front and the rear.
The shape of this aluminium basket has also been optimised to improve voice coil cooling.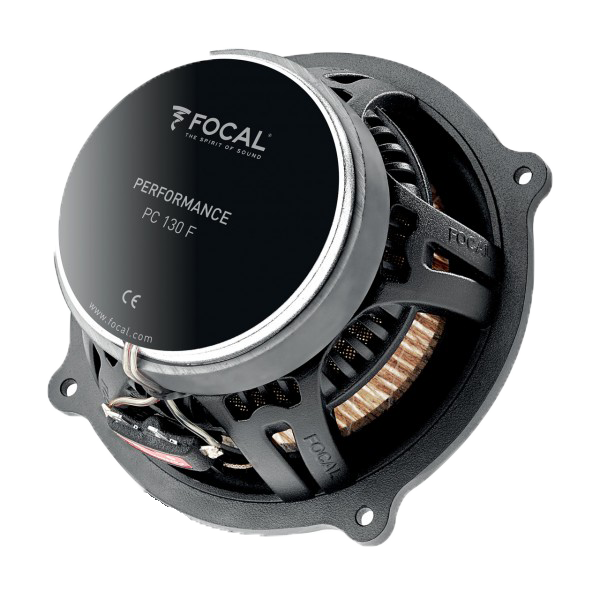 WHAT MAKES THE DIFFERENCE
High sensitivity
All the last high tech solutions
Unique and patented FLAX cone (N°1350116)
A new sound for a new 100% Focal signature
More compact tweeter support
Integrated crossover
The kit is also supplied with the appropriate protective grilles.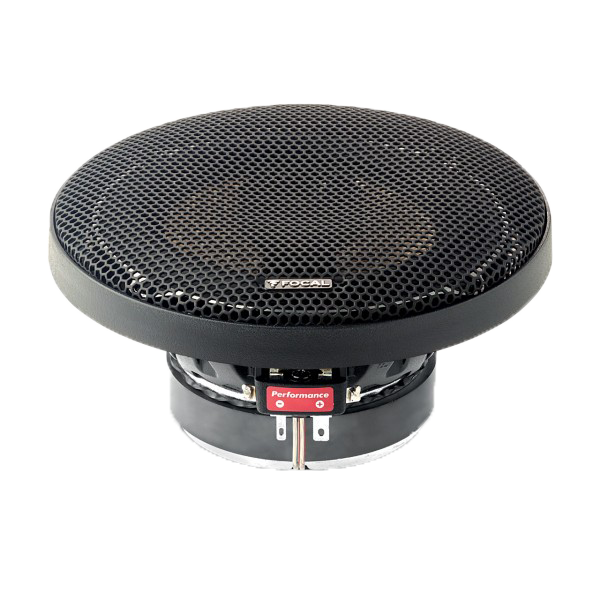 FLAX SANDWICH CONE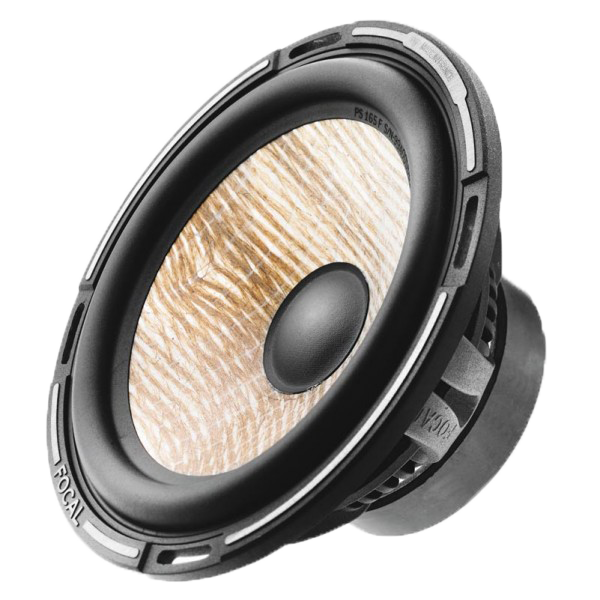 Made in France but affordable, Flax cones are oriented towards acoustic performance, high-tech and give an original design to the brand's speaker drivers!
After more than five years of research and development, engineers at Focal reveal in 2013 a new cone made of high-quality flax fibers. F cone are characterised by their natural sound, with low coloration, their richness of reproduction in the midrange register and their tighter bass.
The unique qualities of flax
F cones are made of high-quality flax fibers core enclosed by two thin layers of glass fiber. They satisfy the key criteria of a high performance diaphragm : high internal damping, high velocity of sound and high flexural rigidity.
Rigidity
All these criteria cannot be met by a mono-material cone. Sandwich technology greatly influences the neutrality of the sound produced by the cone, something, which has always been Focal's hallmark. The expertise gained from the sandwich technology of the Utopia and K2 Power ranges enabled Focal to develop a revolutionary flax-fiber cone conciliating the 3 criteria.

Lightness
Flax is twice as light as fiberglass, because the fiber is hollow. It also has very low elasticity which makes it ideal to increase the flexural rigidity of a sandwich structure. Moreover, it can be obtained in non-woven bundles of considerable diameter and it can therefore produce the thickness required for a sandwich.
Internal damping
Composite materials have properties suitable for applications where both rigidity and low mass are required. However, their disadvantage is that they lack damping, which leads to very poor control of vibrations. Recent developments in this field combining composites and natural fibers have brought unexpected opportunities. Flax fiber has an excellent internal damping of the same order of magnitude
as the glass or Kevlar fibers or aluminum.
Made in France and affordable
Flax cones are designed and manufactured in France, from french flax fiber.  France is the main cultivator in Europe of fiber flax, principally in Flanders, Picardy, Normandy and the Pas-de-Calais region. French flax is considered the best in the world.
Synthetic fibers or foams originating from petrochemical resources are subject to inflation linked to the sharp rise in crude oil prices. Organic or ecological textiles, like flax, are thus becoming more and more price competitive. Because the "W" or "K2" sandwich have to be manufactured by hand, their range of application remains limited for reasons of cost. The industrial process developed to manufacture the "F" cones bring it within reach of very price competitive product ranges
Signature Car Sound your local Authorised Focal Dealer Stockist and Installation Centre on the Sunshine Coast.