Description
FORD AU AERPRO FP9141K
Installation kit (Grey)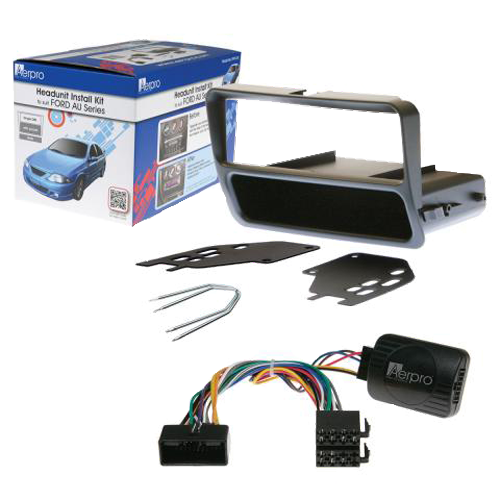 This Installation Kit includes the Facia, Steering Wheel Control and Antenna Adapter you need to install your head unit. Some can even retain factory screens and controls. this is a handy (Time saving) alternative to buying each individual componenet
This Aerpro install kit allows you to install a single DIN aftermarket headunit into your vehicle whilst retaining full control from the buttons on your steering wheel*.
Comes with removal keys for factory headunit.
Note:
* Aftermarket headunit must be steering wheel control compatible.
* A Brand Specific secondary harness and patch lead are required to complete the install.
Signature Car Sound, your local Car Stereo and In-Car Navigation Specialists on the Sunshine Coast